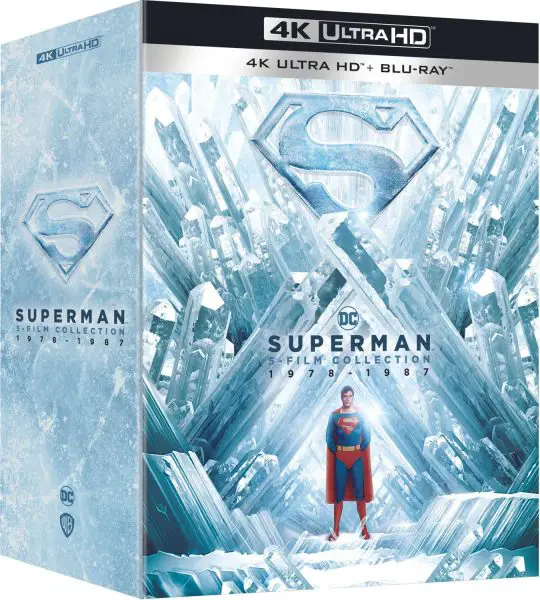 The Superman 5-Film Collection with 4k upgrades to classic Superman films has been pushed back from its original release date of Tuesday, April 18th to Tuesday, May 9, 2023.
The Superman 5-Film Collection (1978-1987) includes Superman The Movie (the only title in this group previously released on 4k Blu-ray), Superman II (1980), Superman II: The Richard Donner Cut (2006), Superman III (1983), and Superman IV: The Quest for Peace (1987).
The 10-disc collection from Warner Home Video packages 4k Blu-rays, 1080p Blu-rays, and codes to redeem Digital Copies of each film, along with special bonus materials.
You can get complete details on this collection as well as the Amazon Exclusive SteelBook Library Case edition in our previous article from February.