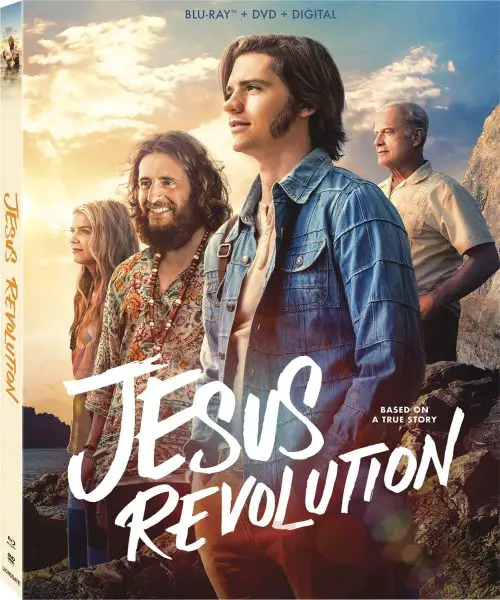 Jesus Revolution (2023) starring Jonathan Roumie and Kelsey Grammer will release soon for home viewing including on disc and digital. The film will first arrive in digital formats on April 11, 2023, followed by Blu-ray, DVD, and digital rental options on April 25, 2023.
The 2-disc combo edition from Lionsgate includes a Blu-ray, DVD, and code to redeem a Digital Copy. Bonus features and disc specs TBD.
What does Jesus Revolution (2023) cost? The digital version of the film can be pre-ordered for $19.99 (Digital HD/UHD). The 2-disc Blu-ray edition is listed at $39.99 but is expected to drop to $24.99 – $29.99 before the release date. The DVD is list-priced at $29.99 but will likely drop to $19.99. Buy on Amazon
Keep in mind, Amazon will charge the lowest price upon the release date. So, pre-ordering early won't lock buyers into currently-listed prices.
Description: In the 1970s, young Greg Laurie (Joel Courtney) is searching for all the right things in all the wrong places: until he meets Lonnie Frisbee (Jonathan Roumie), a charismatic hippie street preacher. Together with Pastor Chuck Smith (Kelsey Grammer), they open the doors of Smith's languishing church to an unexpected revival of radical and newfound love, leading to what TIME Magazine dubbed a Jesus Revolution.