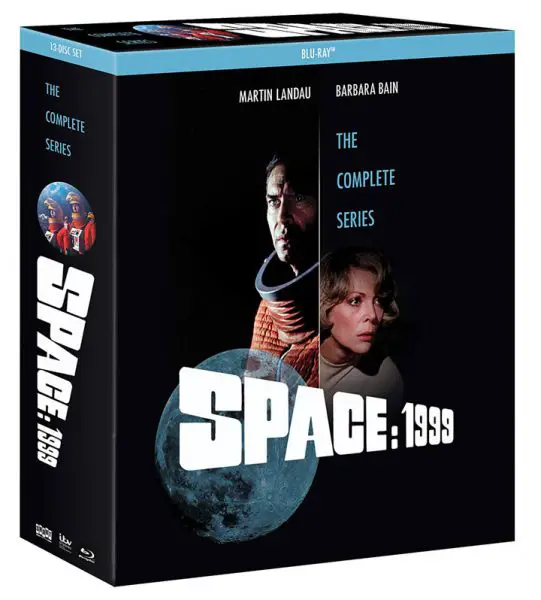 Space: 1999 – The Complete Series on Blu-ray is on sale for only $65.99 on Amazon. That's a 40% discount off the list price of $109.99!
The 13-disc collection from Shout! Factory has a total runtime of 39.5 hours on Region A BD-50 Blu-ray discs. The episodes are presented 1.33:1 aspect ratio in upgraded 1080p resolution, with English DTS-HD Master Audio 5.1 and DTS-HD Master Audio 2.0 options. Subtitles are available in English.
Bonus Materials
Mission To Moonbase Alpha – Interview with actress Barbara Bain NEW
Into the Uncertain Future – Interview with actor Nick Tate NEW
Brain Behind the Destruction – Interview with director Kevin Connor NEW
Moonbase Merch – Tour of Space: 1999 Ephemera with author John Muir NEW
Audio Commentaries NEW
Vintage Interviews
Promotional Materials
Featurettes
& More
Space: 1999 features a well-known cast including Martin Landau, Barbara Bain, and Barry Morse. The two seasons that originally aired on ITV from 1975 to 1977 consist of a total of 24 episodes averaging 60 minutes each (although several episodes run 50 minutes).