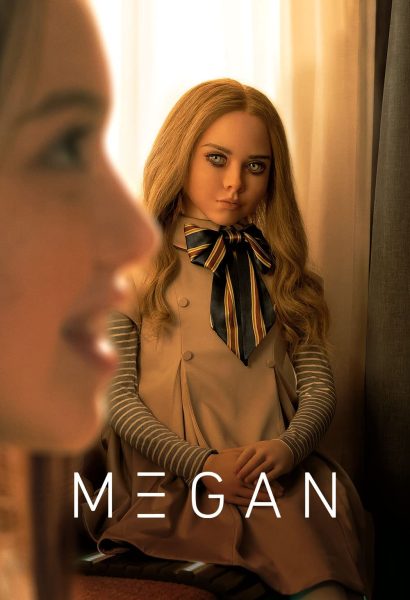 M3GAN (often spelled "MEGAN") is one of the most talked about films of 2022, leading to social media video posts of the "M3GAN" dance and discussions about how Artificial Intelligence "AI" could go wrong. The film was only available in theaters for a limited time. So, how can you watch M3GAN at home on Blu-ray, DVD, or in digital formats?
Universal Pictures' M3GAN is releasing in home media formats including Blu-ray Disc, DVD, and Digital. The film will first be available in digital formats on Jan. 24, 2023, followed by a 2-disc combo edition with Blu-ray, DVD, and Digital Copy, and a single-disc DVD (Release Date: TBD).
Disc specs, artwork, and bonus material are to be determined.
M3GAN on Blu-ray Disc is priced $24.96 and on DVD $19.98. Buy on Amazon
Directed by Gerard Johnstone (Housebound) with a script by Akela Cooper (Malignant, The Nun 2) based on a story by master of horror James Wan (Malignant, Saw, Insidious and The Conjuring franchises), M3GAN stars Allison Williams (Get Out, Girls) as Gemma, a brilliant roboticist at a toy company who uses artificial intelligence to develop M3GAN, a life-like doll programmed to be a kid's greatest companion and a parent's greatest ally. After unexpectedly gaining custody of her orphaned niece, Gemma enlists the help of the M3GAN prototype – a decision that has unimaginable consequences. The film also stars Ronny Chieng (Shang-Chi and the Legend of the Ten Rings, Crazy Rich Asians).