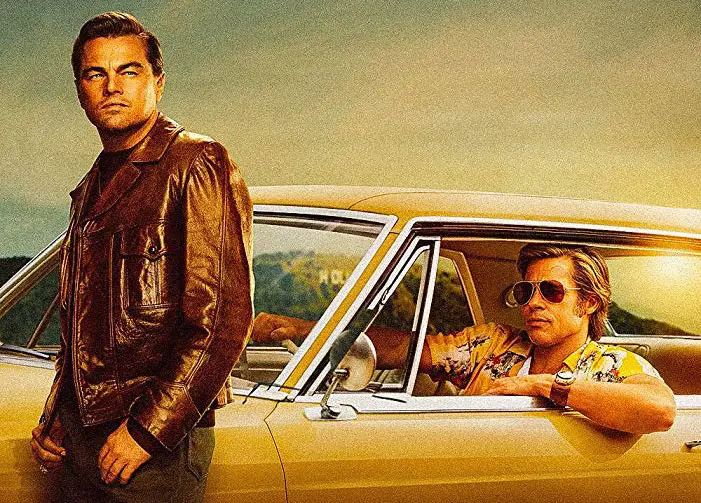 Quentin Tarantino's Once Upon a Time … In Hollywood has been released early to digital formats two weeks ahead of Blu-ray, Ultra HD Blu-ray and exclusive limited editions. If you're thinking about going all digital with this movie (remember the disc editions also include a code to redeem a digital copy) here's where you can buy Once Upon a Time … In Hollywood and what bonus material may be included.
Formats
Once Upon a Time … In Hollywood is available in High Definition (HD), Ultra High Definition (UHD), and Standard Definition (SD). In Digital UHD (2160p) the movie features High Dynamic Range (HDR) with Dolby Vision on devices that support it. Audio is only provided in Dolby Digital Plus 5.1 (sorry no Dolby Atmos, but the Blu-ray's will offer DTS HD Master Audio 7.1).
Sharing
Once Upon a Time … In Hollywood is part of Disney's Movies Anywhere platform, so if you purchase the film from one service it should be available through other popular movie services including Amazon, Apple, Google, Vudu, and now Comcast Xfinity. (See a list of Movies Anywhere partners here).
Bonus Material
Bonus material with the digital purchase of Once Upon a Time … In Hollywood may include seven additional scenes (over twenty minutes) and five bonus featurettes. Be sure to check with your preferred digital retailer to see if the bonus materials you would like to see are included.
Over Twenty Minutes of Additional Scenes
Behind the scenes features:

Quentin Tarantino's Love Letter to Hollywood
Bob Richardson – For the Love of Film
Shop Talk – The Cars of 1969
Restoring Hollywood – The Production Design of Once Upon a Time In Hollywood
The Fashion of 1969
Price
Once Upon a Time … In Hollywood is being sold for $19.99 in any format (SD/HD/UHD) at most popular digital movie services. The movie will be available to rent upon release of the Blu-ray, 4k Blu-ray and DVD editions.
Amazon Prime Video – $19.99 (SD/HD/UHD) + Bonus Material
Apple iTunes – $19.99 (SD/HD/UHD) + iTunes Extras
FandangoNow – $19.99 (SD/HD/UHD)
Google Play – $19.99 (SD/HD/UHD)
Microsoft Video – $19.99 (SD/HD/UHD)
Movies Anywhere (directs customers to most services listed here)
Vudu (Walmart) – $19.99 (SD/HD/UHD) + Bonus Material
[amazon_link asins='B07VJFGKXY,B07TPYXPJ1,B07TLP9VNF,B07YTD3CLT' template='ProductGrid' store='hdrep-20′ marketplace='US' link_id='1e3f0828-7215-41a5-b395-842b61759b62′]