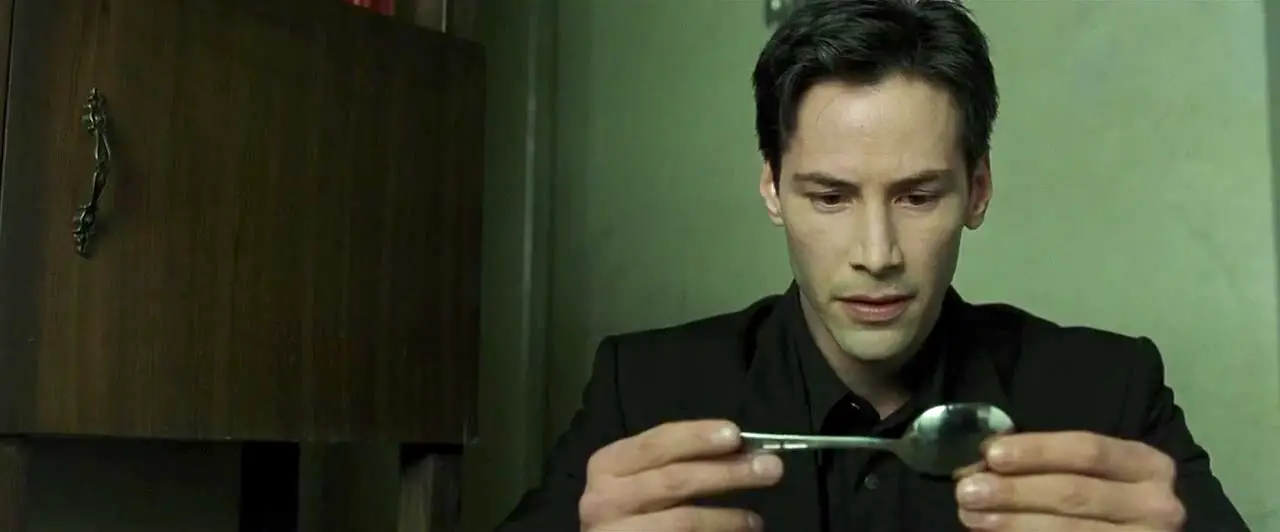 The Matrix is returning to theaters for limited presentations, but if you can't make it to one of the engagements Vudu is streaming all three movies from the franchise free with ads. The Wachowskis-created franchise includes The Matrix (1999), The Matrix Reloaded (2003) and The Matrix Revolutions (2003). Vudu will generally stream in the best quality available through any given connection which includes dropping to SD (Standard Definition 480p) if necessary.
The Matrix films are available from Vudu in 4k UHD with Dolby Vision/HDR10, but we're not sure if Vudu toggles the free streams at all [Update: 4k/HDR seems to stream just fine]. However, your device has to support 4k from Vudu with or without the HDR specs (see supported devices.)
In addition, the three movies on Vudu are encoded with Dolby Atmos, but again your system would have to support the audio format.
In the sci-fi/action genres Vudu is also offering Stephen King's Dead Zone (1983), Terminator 3: Rise of the Machines (2003), Demolition Man (1993), and Ghost in the Shell 2.0 (2009) among other titles free with commercial interruptions.
Also Read: The Matrix 4 Officially Announced
See all of Vudu's free streaming movies.