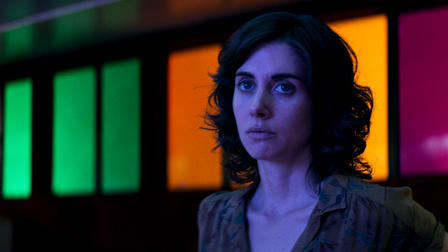 Netflix has a large selection of movies and shows in 4k with HDR and some of those titles can actually be viewed in Dolby Vision on Apple devices.
iPad Pro 2nd generation or higher and iPhone 8 or higher all support Dolby Vision HDR for a wider range of color and luminance, even though the resolutions of the devices are not classified as 4k. And, of course, Dolby Vision is supported on Apple TV 4k running Apple tvOS. (See a list of supporting devices here.)
Recently added movies in Dolby Vision include the Netflix drama Secret Obsession (TV-14) and action film Point Blank (TV-MA).
New series in HDR include Season One of Another Life, Season Three of Glow, Part Two of No Good Nick, and Season One of Saint Seiya: Knights of the Zodiac — all either produced and/or distributed by Netflix.
Other 2019 shows that feature Dolby Vision include Season One of Afterlife, Season Three of Designated Survivor, Season Three of Stranger Things, and the limited series When They See Us.
You might be interested to know Dolby Vision may even be available with a few titles that don't have 4k resolution. One example of this is Mowgli: Legend of the Jungle (2018) which is labeled with Dolby Vision but not Ultra HD resolution.
Also Read:
Did You Know You Can Watch Netflix HDR On Your Mobile Device?
List of Devices That Support HDR from Netflix
Apple iOS Devices that support HDR from Netflix