In addition to our monthly breakdown of upcoming 4k Blu-rays this month, here are a bunch of newly listed titles you should know about. If you want to order or get more details just click on the title (your purchase helps support this website).
Barry Levinson's The Natural (1984) starring Robert Redford and Glenn Close has been remastered for 4k Blu-ray to celebrate the 35th Anniversary of the film's theatrical debut. The 2-Disc edition from Sony Pictures Home Entertainment includes both the theatrical and director's cut of the movie, featuring HDR10 (High Dynamic Range) color enhancements and an upgraded Dolby Atmos soundtrack. The Natural releases on 4k Blu-ray to stores on June 4, 2019.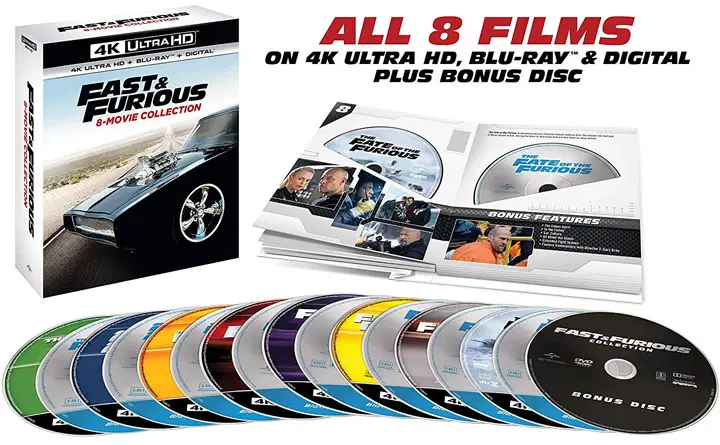 Universal Pictures Home Entertainment will release a 17-disc Fast & Furious 8-Movie Collection with all eight films in 2160p video resolution with HDR10 High Dynamic Range color. The collection also includes extended editions of four of the films, and hours of bonus features like deleted scenes, outtakes, behind-the-scenes footage, feature commentaries, and digital copies of the films. This is clearly the most economical way to purchase the Fast & Furious franchise films in 4k, currently priced $84 on Amazon with a release date of June 11.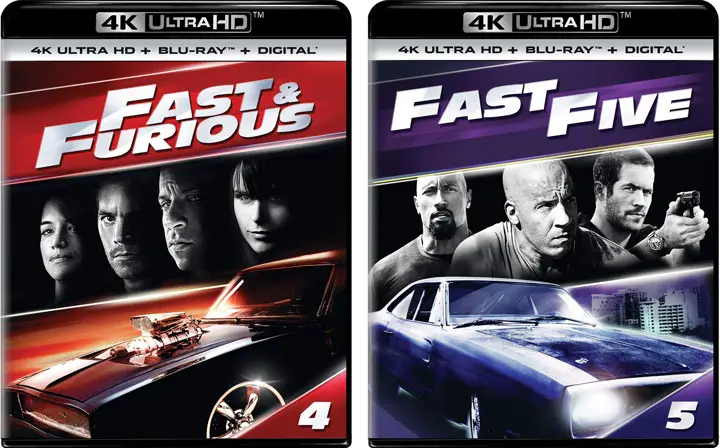 Universal will release individual 4k editions of Fast & Furious (2009) and Fast Five (2011) to 4k Blu-ray for the first time on June 11. The 4k Blu-rays feature HDR10 for improved color depth and English DTS:X/DTS-HD Master Audio 7.1 immersive audio. Each combo edition includes a 4k Blu-ray, Blu-ray and Digital Copy of the film.
Sony Pictures' Moon starring Sam Rockwell also releases to 4k Blu-ray on June 11. The 2-disc edition with Ultra HD Blu-ray, Blu-ray, and Digital Copy has a list price of $30.99 and is available to pre-order. Moon on 4k Blu-ray celebrates the 10th Anniversary of the film and is presented in 2160p with HDR10 and a Dolby Atmos soundtrack.
On June 18, The Scorpion King will release to 4k Blu-ray presented in 2160p with HDR10 color enhancements and immersive audio with DTS:X and DTS-HD Master Audio 7.1 (in English). The 2-disc combo from Universal includes a 4k Blu-ray Disc, Blu-ray Disc and Digital Copy. And, the 4k Blu-ray offers Feature Commentary with Director Chuck Russell.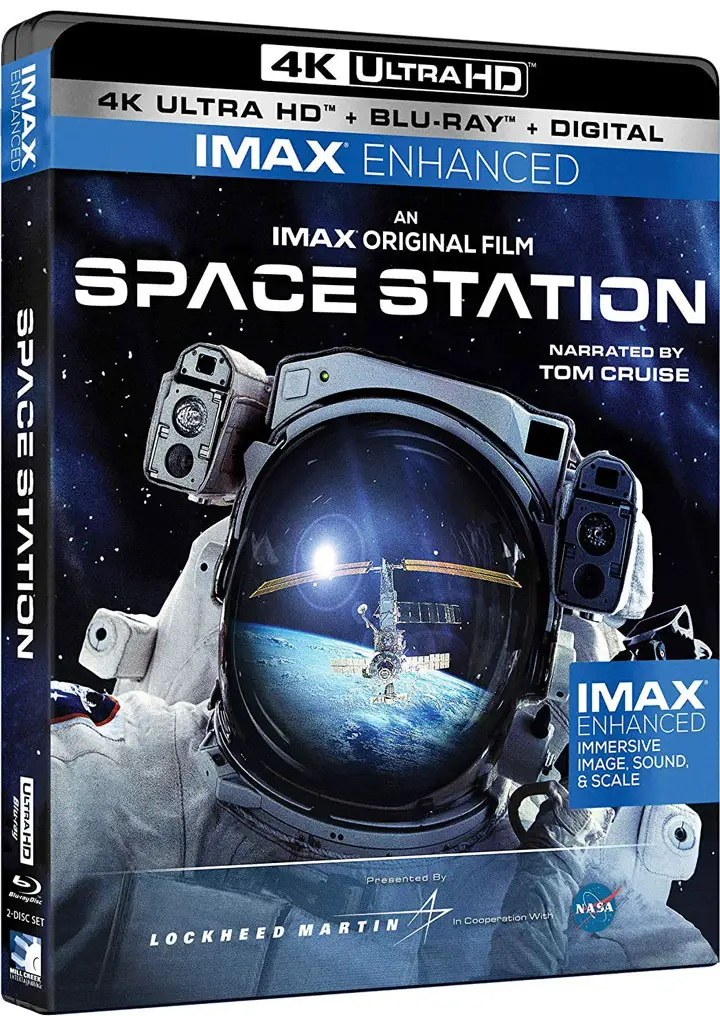 Remember when IMAX's Space Station on Blu-ray was one of the best ways to show off your HDTV? Well, now it gets even better. Mill Creek will release the IMAX Original Film Space Station narrated by Tom Cruise to 4k Blu-ray on July 9, featuring HDR10+ (for dynamic High Dynamic Range) and a DTS:X/DTS-HD Master Audio 7.1 immersive soundtrack. The combo edition includes an Ultra HD Blu-ray, Blu-ray and Digital Copy of the film.
Edward Zwick's masterpiece of filmmaking Glory (1989) is getting released to Ultra HD Blu-ray, celebrating the 30th Anniversary of the 3-time Academy Award-winning film. Glory features an all-star cast with incredible performances by Matthew Broderick, Denzel Washington, Cary Elwes, and Morgan Freeman. The 4k Blu-ray edition from Sony features High Dynamic Range and a new Dolby Atmos soundtrack. Glory on 4k Blu-ray comes with a Digital Copy and releases on July 30, 2019.
Rob Reiner's Oscar-nominated film Stand By Me has been remastered in 4k for release on Ultra HD Blu-ray with HDR10. The new edition features an upgraded Dolby Atmos soundtrack and new bonus material including never-before-seen deleted scenes and alternate scenes. Stand By Me was written by Raynold Gideon based on the novel by Stephen King and stars Wil Wheaton, River Phoenix, Corey Feldman, and Kiefer Sutherland. The new 4k Blu-ray edition releases Aug. 13, 2019.
You might also want to know about upcoming 4k Blu-ray editions of Apocalypse Now, Pan's Labyrinth, How to Train Your Dragon: The Hidden World, Avengers: Endgame SteelBook, and four Batman movies spanning 1989 to 1997.