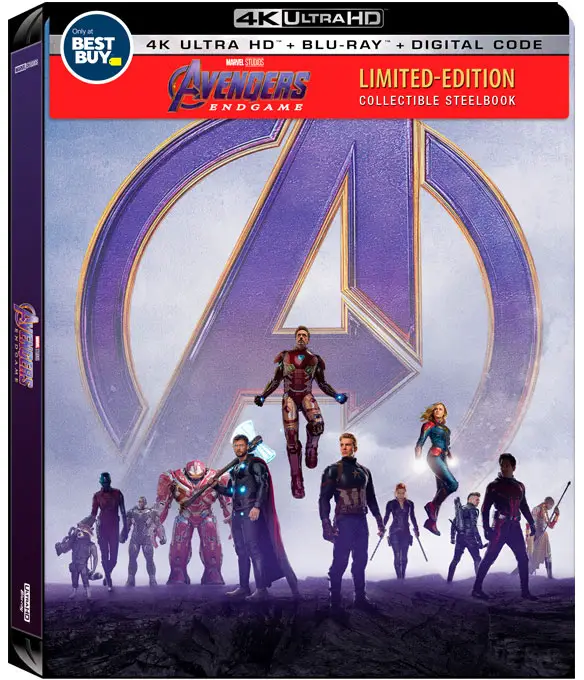 Avengers: Endgame is breaking all kinds of box office records, and on its opening day there is already a 4k Blu-ray SteelBook available to pre-order from Best Buy. This looks like the final artwork as well, because we found images of the SteelBook both with a half-slipcover and without ("half-slip" meaning the partial wrap BB uses for many SteelBook editions).
The Limited-Edition Collectible SteelBook from Marvel Studios and Disney includes an Ultra HD Blu-ray, Blu-ray, and Digital Copy to be redeemed with Movies Anywhere. At this time there are no details about any bonus material or a confirmed release date. [Update: 'Avengers: Endgame' Blu-ray & Digital release dates plus extras]
Best Buy is selling the 4k Blu-ray SteelBook for $34.99, which is the usual price for limited editions in SteelBook packaging. It appears the company will only offer the 4k Blu-ray/Blu-ray/Digital combo edition in limited edition form, not a Blu-ray/DVD/Digital version.
They've also got the standard 4k Blu-ray and Blu-ray editions up for pre-order (for $24.99 and $29.99, respectively), but the official artwork hasn't been revealed and probably won't be for months.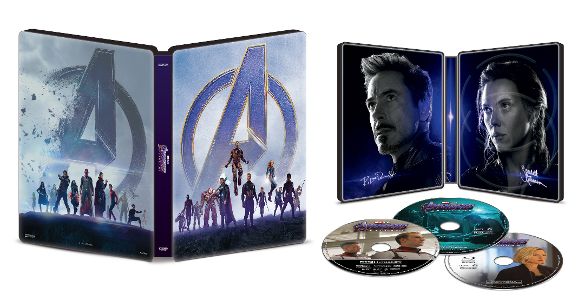 Also Read: 'Avengers: Endgame' Blu-ray & Digital release dates plus extras