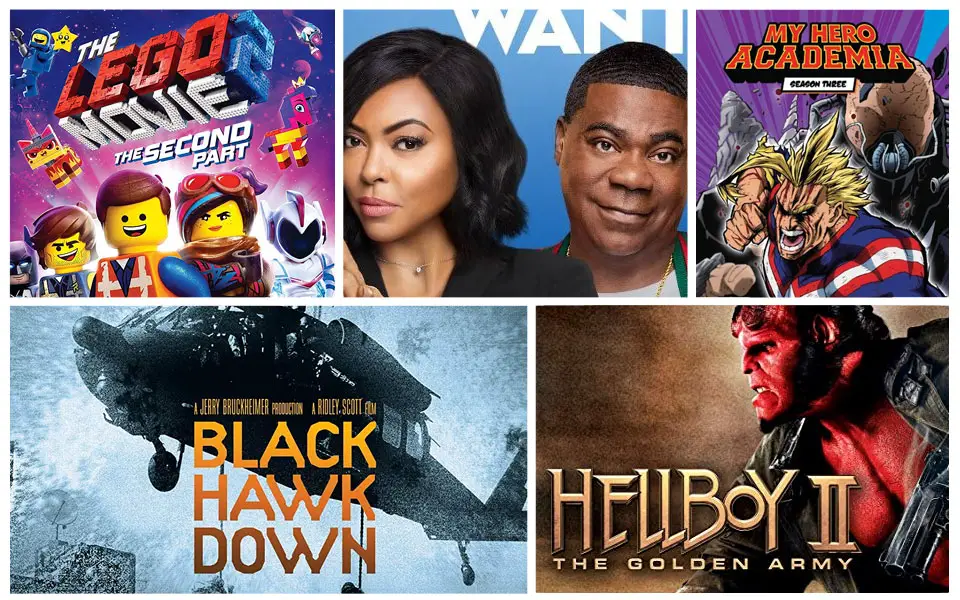 This week on Blu-ray The LEGO Movie 2: The Second Part hits stores on Blu-ray and 4k Blu-ray in combo editions that include a second disc and Digital Copy. What Men Want starring Taraji P. Henson and Tracy Morgan can be purchased in a 2-disc Blu-ray/DVD/Digital Copy combo edition from Paramount.
On 4k Blu-ray there are four new titles including Backdraft, Black Hawk Down, Hellboy II: The Golden Army, and The LEGO Movie 2, as well as a re-issue of Forrest Gump to 4k celebrating the 25th Anniversary of the film.
There are also quite a few re-releases of movies from previous Blu-ray editions (like Out of Africa, Bridesmaids – Unrated, and Straight Outta Compton – Unrated Director's Cut — some of which are listed below.
For TV series, Season 4 of Better Call Saul and My Hero Academia: Season Three Part One are both releasing on Tuesday, May 7.
New on Blu-ray Disc, May 7, 2019
Ultra HD Blu-ray
Black Hawk down
The LEGO Movie 2: The Second Part
Hellboy II: The Golden Army
Backdraft
Blu-ray
TV
Better Call Saul: Season 04
My Hero Academia: Season Three Part One
Shoah: Four Sisters (2018) (4-part TV series)
Movies
The LEGO Movie 2: The Second Part (2019)
What Men Want (2019)
3 Games to Glory VI: Super Bowl VI (2019)
The Prodigy (2019)
Everybody Knows "Todos lo saben" (2018)
Help, I Shrunk My Parents (2018)
Sex Madness Revealed (2018)
Blaze (2018)
Permanent Green Light (2018)
Hyena Road (2015)
Sabotage (2014)
Swing Vote (2008)
Broken Flowers (2005)
All About Lily Chou-Chou (2001)
Chicken Run (2000)
Forrest Gump (1994) – 25th Anniversary
An American Tail (1986)
Out of Africa (1985)
Somewhere in Time (1980)
Rhinoceros (1974)
The Sting (1973)
A Delicate Balance (1973)
The Grand Duel (1972)
The Nightcomers (1971)
The Man Who Haunted Himself (1970)
The Heiress (1949) – Criterion Collection
Anime
Please Twins! Collection
Kakuriyo: Bed & Breakfast for Spirits – Part One
Jormungand + Jormungand: Perfect Order – The Complete Series
In case you missed it, here are last week's new Blu-ray releases.