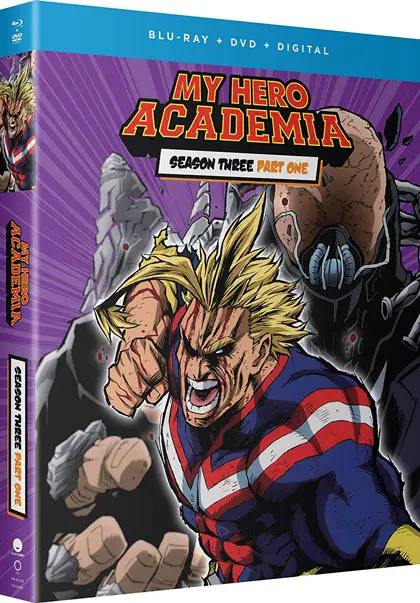 Season Three, Part One of the Japanese anime series My Hero Academia will be releasing to Blu-ray Disc and DVD on May 7, 2019.
The 4-disc combo edition from Funimation includes Blu-ray, DVD and Digital Copies of all the episodes plus extras. The 2-disc DVD edition only includes the episodes and trailers.
Bonus features include interviews with Yuki Hayashi and Daiki Yamashita, Inside the Episode, outtakes reel, promo videos, commercials, textless songs, and trailers.
My Hero Academia: Season Three Part One on Blu-ray can be ordered for $45.69 (List: $64.98) or $30.06 for DVD (List: $39.98).
Synopsis
Summer is here, and the heroes of Class 1-A and 1-B are in for the toughest training camp of their lives! A group of seasoned pros pushes everyone's Quirks to new heights as the students face one overwhelming challenge after another. Braving the elements in this secret location becomes the least of their worries when routine training turns into a critical struggle for survival.
Bonus Features (Disc 1)
My Hero Academia at Anime Expo 2018: Interview with Yuki Hayashi
My Hero Academia at Anime Expo 2018: Interview with Daiki Yamashita
Inside the Episode
Outtakes Reel
Promo Videos
Commercial Collection
Textless Songs
Trailers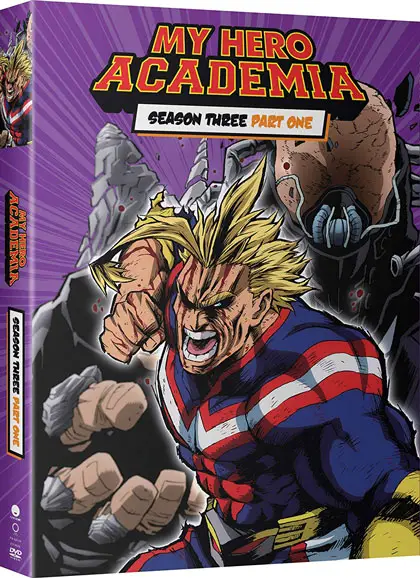 Also Read: My Hero Academia: Two Heroes releasing to Blu-ray & SteelBook Editions