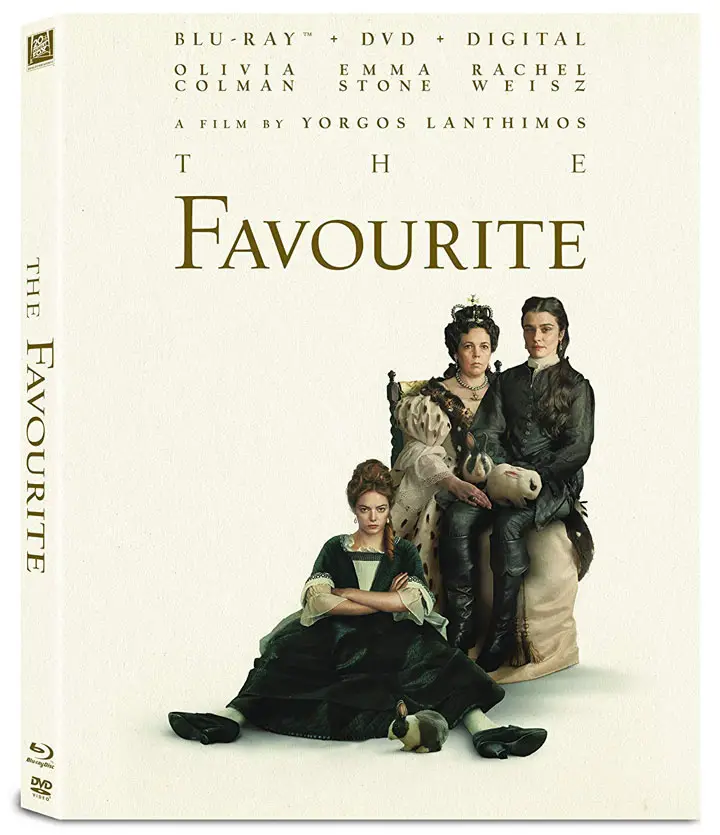 10-time Oscar-nominated drama The Favourite is releasing to Blu-ray Disc and DVD on March 5, 2019. The film, starring Olivia Colman, Emma Stone, and Rachel Weisz, has been nominated for such prestigious awards including Best Achievement in Directing, Best Motion Picture of the Year, and Best Performances by an Actress in a Leading Role.
The 2-disc combo edition from 20th Century Fox includes a copy of The Favourite on Blu-ray, DVD, and Digital HD, as well as bonus features "The Favourite: Unstitching the Costume Drama" and deleted scenes. The movie also includes optional SDH English subtitles.
The Favourite on Blu-ray has a list price of $34.99 but is available to order from Amazon for $19.96. The DVD is list-priced $29.98 but can be ordered online for $14.96.
Special Features:
Deleted Scenes
The Favourite: Unstitching the Costume Drama
Optional English SDH subtitles for the main feature