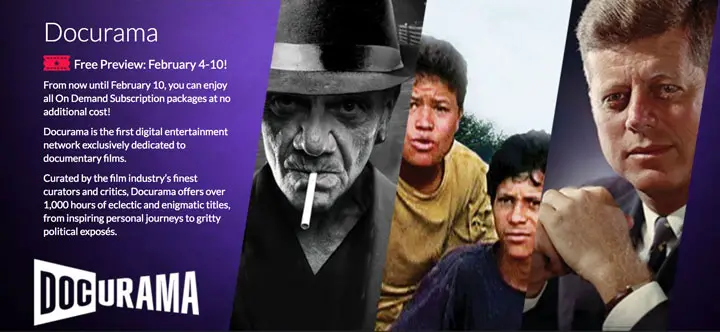 Dish announced the addition of 7,000 new On Demand titles with the launch of 11 à la carte on-demand packages that start at $2.99 per month – no long term commitments required.
CineFest, CuriosityStream, Docurama, Dove Channel, and UP Faith & Family are among the new On-Demand subscriptions available (see full list below).
"DISH's competitive On Demand universe is all-encompassing. Whether bingeing seasons of your favorite TV series on-demand or purchasing a digital copy of a new release movie, there are many avenues for customers to access the content they want, when they want it," said Andy LeCuyer, DISH senior vice president of programming.
Dish now boasts a library of over 70,000 of On Demand titles if you include all 11 subscription packages.
Dish's New On Demand Subscriptions
UP Faith & Family
Dove Channel
CuriosityStream
Docurama
Outside TV Features
Comedy Dynamics
Grokker
Here TV
Hopster
Hi-YAH!
CineFest
Dish is currently offering a free preview of the new content through Feb. 10, 2019.