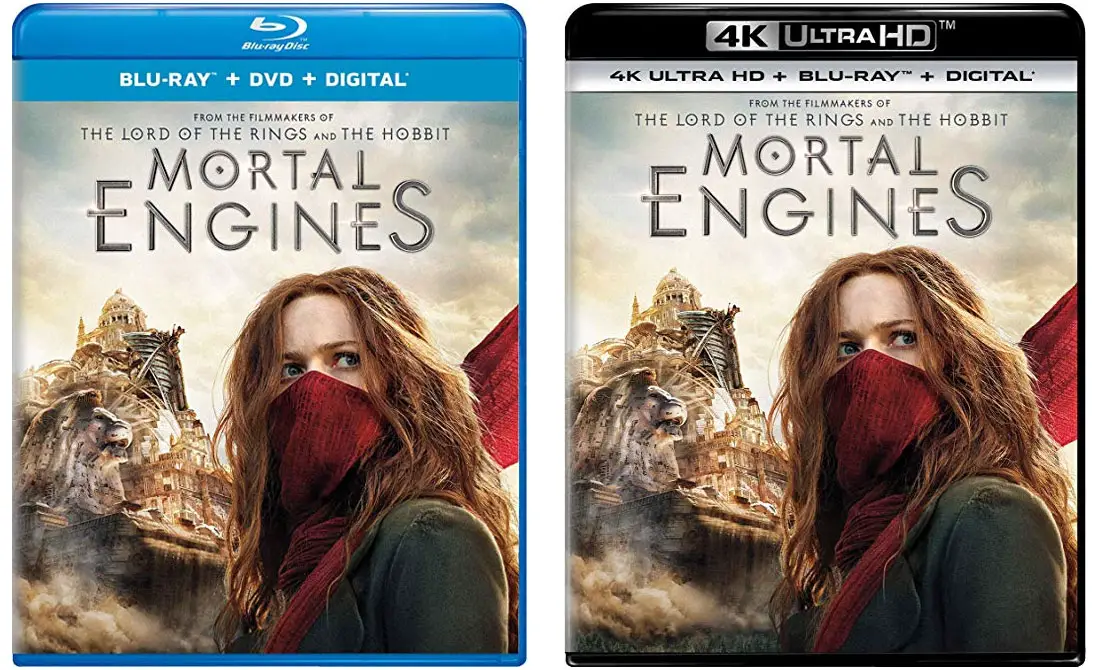 Peter Jackson's epic adventure Mortal Engines is set to release to Blu-ray, 4k Blu-ray and DVD on March 12, 2019. An earlier digital-only release in UHD and HD is expected on February 19, 2019.
On traditional Blu-ray Mortal Engines is presented in 1080p at 2.39:1 aspect ratio. On Ultra HD Blu-ray the film features 2160p resolution at 2.39:1 aspect ratio with HDR provided in both HDR10 and Dolby Vision.
The English soundtrack on both Blu-ray editions is provided in Dolby Atmos/Dolby TrueHD 7.1, with subtitles in English SDH, French and Spanish.
Both Blu-ray editions of Mortal Engines include a second disc as well as code to redeem a digital movie via Movies Anywhere which can be downloaded or streamed.
Bonus features on the Blu-ray Disc and with select digital retailers include a 5-part behind-the-scenes filmmaker look at the building an entire city on wheels, featurettes "End of the Ancients," "Character Series," "In the Air," and more.
Mortal Engines on Blu-ray is list-priced $34.99 (pre-order $21.93) and on Ultra HD Blu-ray $39.99 (pre-order $24.99).
'Mortal Engines' Bonus Features
Welcome to London (5-part filmmaker behind-the-scenes)
End of the Ancients
Character Series
In the Air
More
Also See: New Blu-ray & 4k Blu-ray Pre-Orders, Feb. '19 Edition