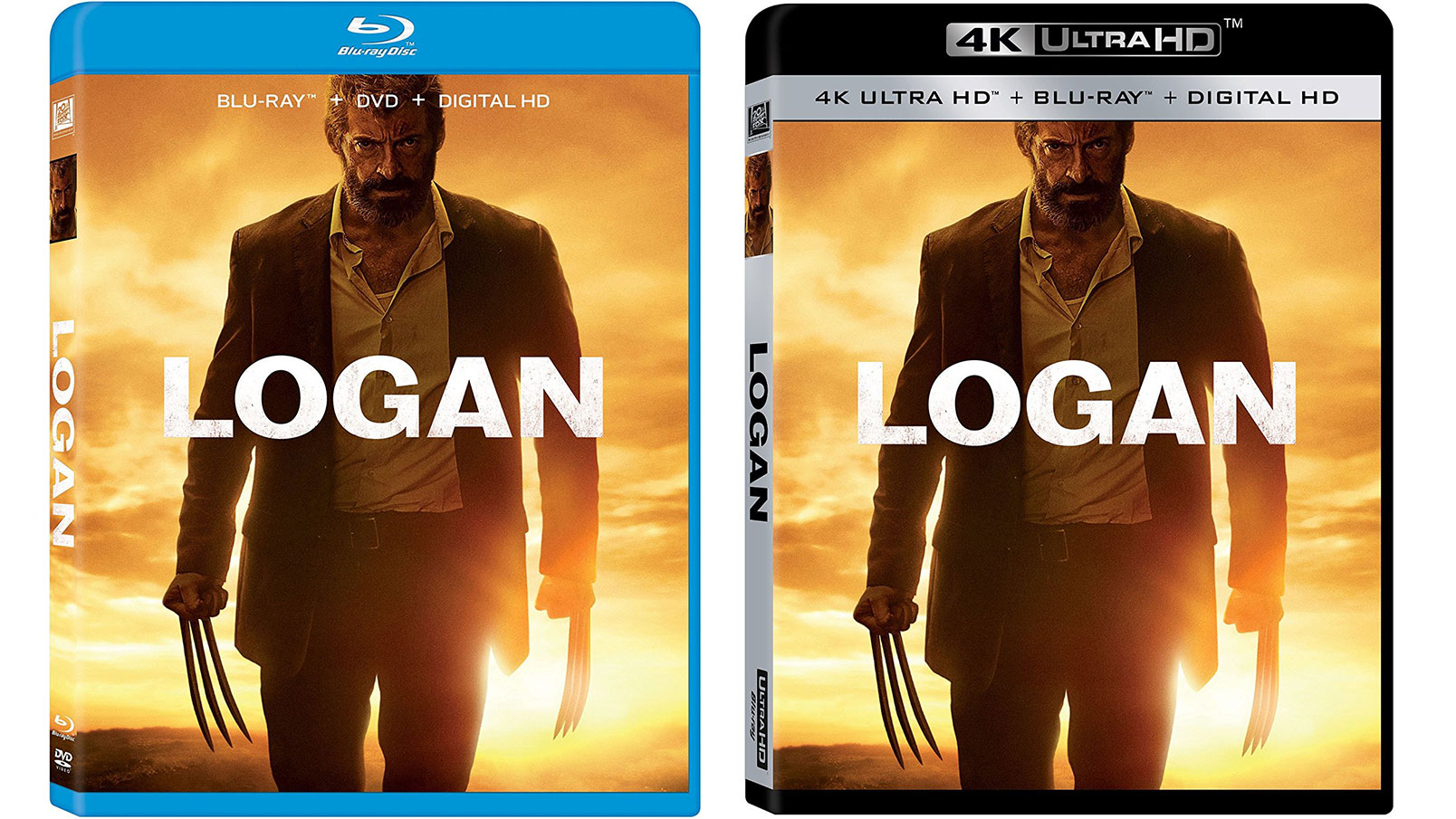 20th Century Fox has confirmed the release date, details and special features for Logan on Blu-ray, 4k Blu-ray, DVD, and Digital HD. The film will release first to Digital HD on Tuesday, May 16th, followed by disc formats and On Demand one week later on May 23rd. Several retailers also have their own exclusive editions.
The Blu-ray editions will include Logan Noir, a black-and-white version of the film that writer/director James Mangold announced will open in limited Alamo Drafthouse theaters on May 16th, the same day as the digital release. Several retailer exclusives
Logan on Blu-ray will contain almost 90 minutes of new bonus content including deleted scenes and the behind-the-scenes documentary "Making Logan," and, each edition includes a Digital HD copy redeemable with Google Play, iTunes, and UltraViolet.
The 4k Ultra HD Blu-ray edition of Logan will feature HDR (High Dynamic Range) to add more color depth to the disc's 2160p video resolution. The English soundtrack is formatted in Dolby Atmos backed by an English DTS-HD Master Audio 7.1 track, while the standard Blu-ray has an English DTS-HD Master Audio 7.1 soundtrack.
Pre-orders of Logan on Blu-ray are selling for $19.99, and the 4k Blu-ray is priced at $24.99. Best Buy is selling SteelBook editions of Logan on both Blu-ray ($21.99) and 4k blu-ray ($26.99). Target is also taking pre-orders for a Blu-ray exclusive priced at ($19.99).
Both Hugh Jackman and Patrick Stewart confirmed this will be the last time they'll play the roles of Logan (Wolverine) and Professor X, making this disc release a must-have for any fans of the superhero genre of films.
LOGAN 4K Ultra HD & Blu-ray Special Features
Logan Noir – black and white version of the film
Audio commentary by Director James Mangold
Deleted scenes with optional audio commentary by James Mangold (Blu-ray)
Making Logan – behind-the-scenes documentary (Blu-ray)