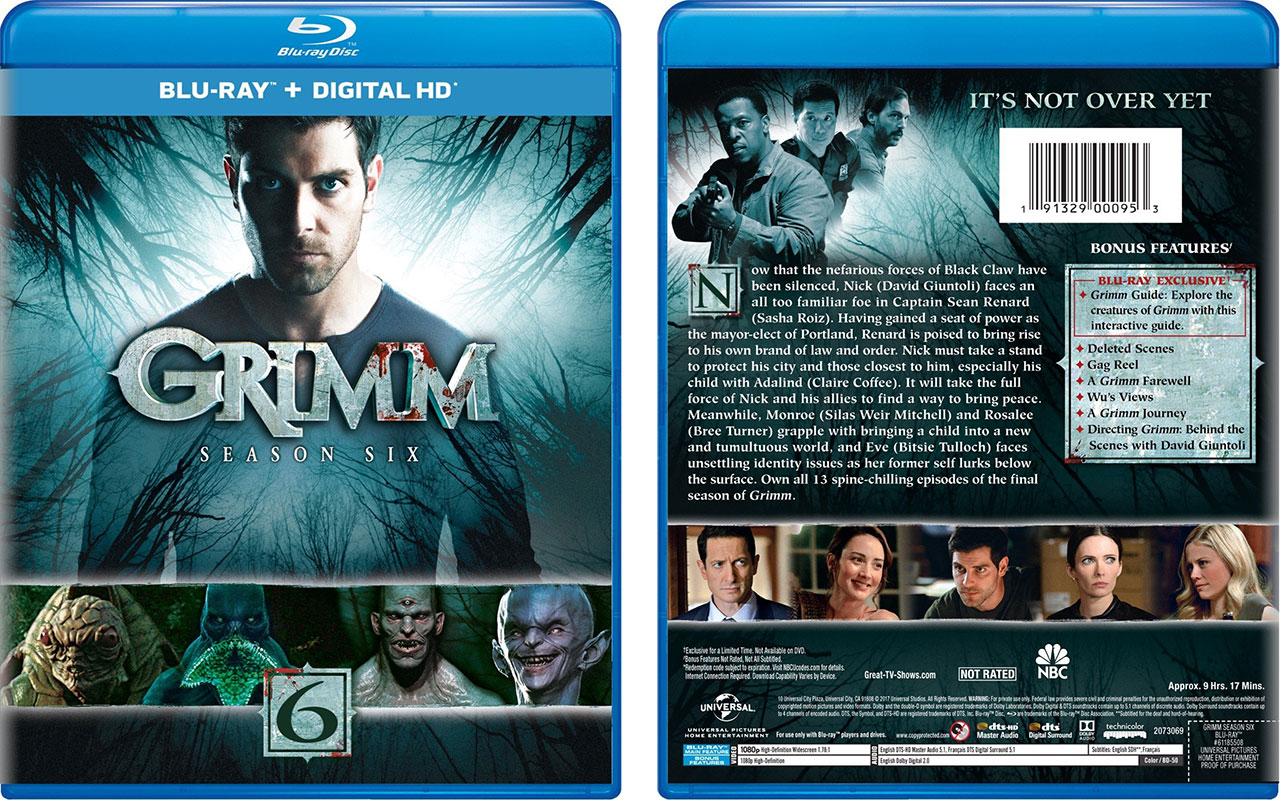 Season 6 of NBC's Grimm is already available to buy in digital format, but if you're looking for the Blu-ray Disc release with plenty of bonus material hold off on purchasing until June 13th. Why? Because in addition to the 13 episodes and bonus material the 3-disc edition from NBC/Universal includes Digital HD copies that can be redeemed with UltraViolet.
Grimm: Season Six (MSRP: $49.99) has a total runtime of 9 hours and 17 minutes, with video formatted in 1080p at 1.78:1 widescreen aspect ratio. The soundtrack to Grimm episodes play in DTS-HD Master Audio 5.1 with five channels of surround sound, that's backwards compatible with Dolby Digital 2.0 for non-surround systems.
As far as extra bonus material, there are deleted scenes from the season on all three Blu-ray discs. Disc 1 also contains the bonus "Directing Grimm: Behind the Scenes with David Giuntoli." Disc 3 contains a gag reel, and the three featurettes "A Grimm Farewell," "Wu's Views," "A Grimm Journey," and "Grimm Guide."
Grimm was created by Stephen Carpenter, David Greenwalt, and Jim Kouf. The series, concluding with Season 6, stars David Giuntoli, Russell Hornsby, Reggie Lee, Sasha Roiz, and Silas Weir Mitchell.