Every week we feature several new Blu-ray Disc releases, along with an extended list of new titles below. Here are our picks for Tuesday, July 28.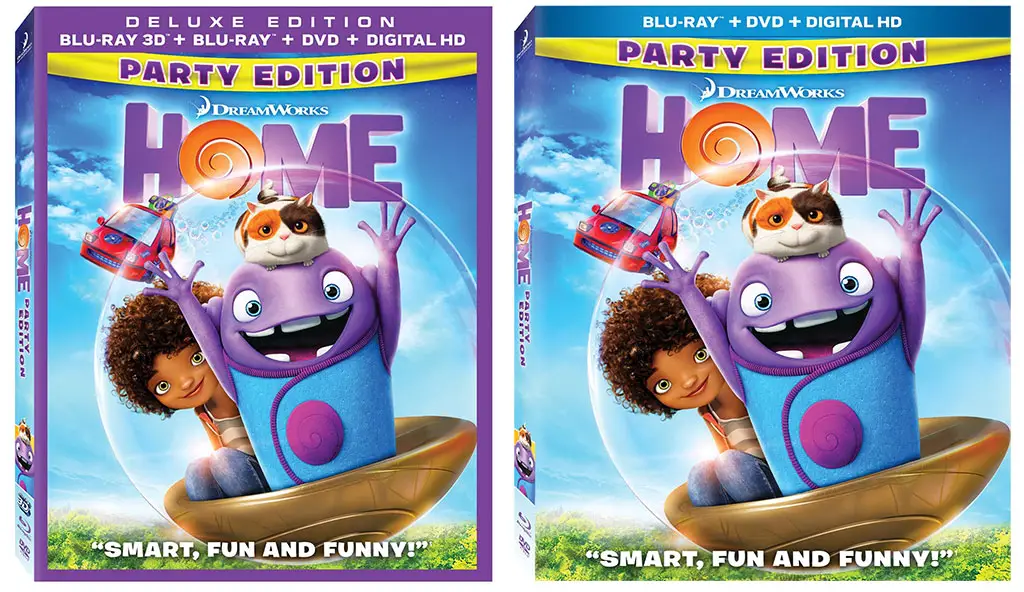 DreamWorks' animated hit film Home is now available on Blu-ray Disc in a 2-disc edition and 3-disc edition, both of which contain DVD and Digital HD copies via UltraViolet. The 3-Disc "Deluxe Edition" also comes with the movie on Blu-ray 3D (3D Blu-ray Player and 3D TV required for viewing). Bonus features include the music video "Feel the Light" by Jennifer Lopez among many other extras. Home on Blu-ray Disc is formatted in 1080p at 1.84:1 aspect ratio with English audio in DTS-HD Master Audio 7.1. Spanish and French (Canada) language audio is available in Dolby Digital 5.1.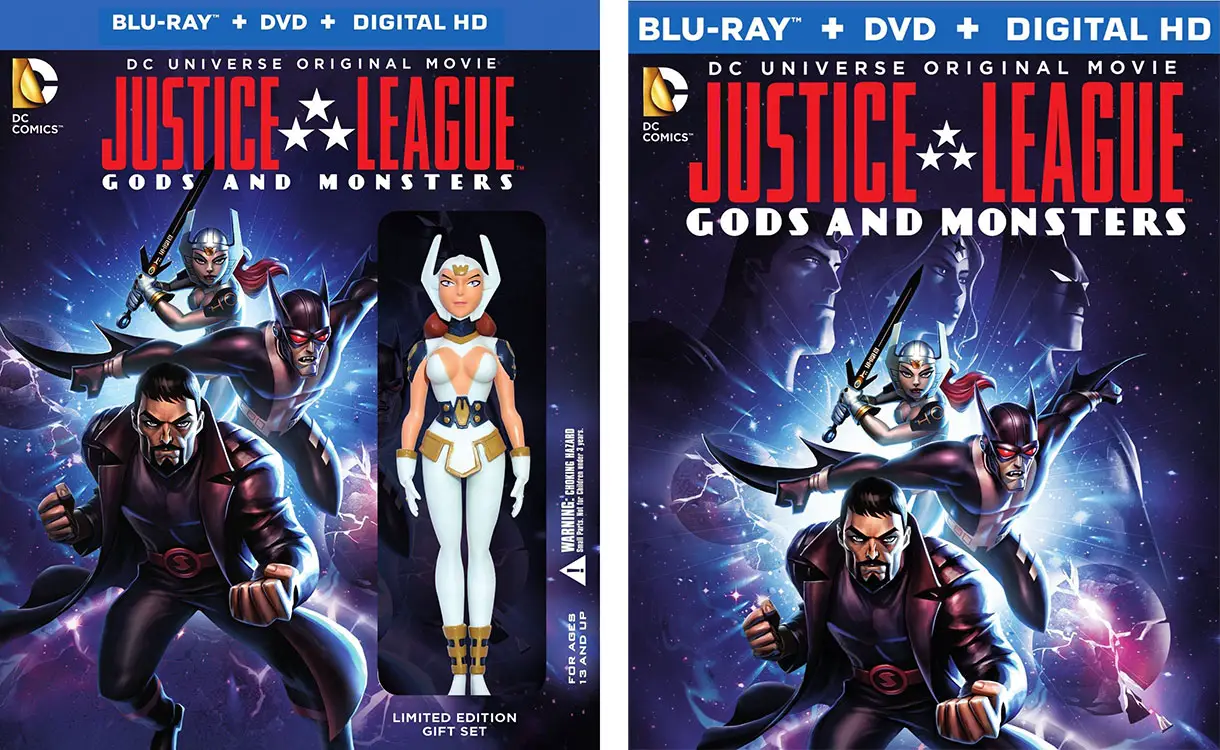 Justice League: Gods and Monsters is the latest release from Warner Bros. and DC Comics. There are a few 2-disc Blu-ray editions to choose from including a deluxe version with Wonder Woman action figure (that looks a lot different than the traditional superhero). The 2-disc Blu-ray editions also come with a DVD copy and Digital HD copy via UltraViolet. Justice League: Gods and Monsters is also available in an exclusive Steelbook edition from Target. Blu-ray bonus features include "Alternate Realities," "Calculated Risks," "The New Gods – Vintage Featurette," and two bonus cartoons from the DC Comics Vault. All disc formats also include a sneak peak at DC Universe's next animated feature film.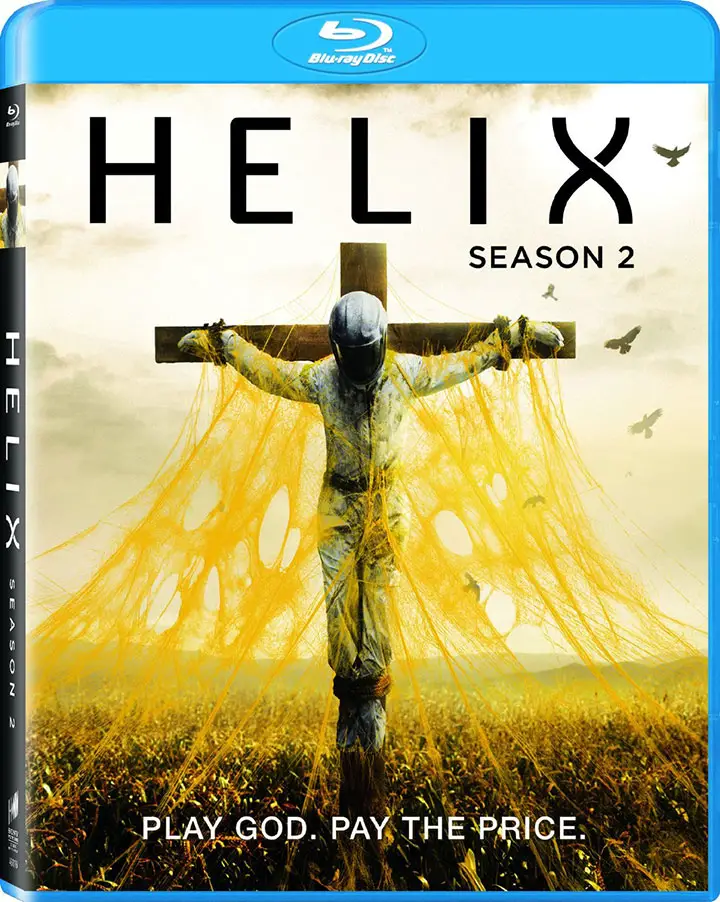 Season Two of the science fiction television series Helix is now available on Blu-ray Disc. The Syfy series was created by Cameron Porsandeh and stars Billy Campbell and Kyra Zagorsky. The 3-disc Blu-ray edition from Sony Pictures Home Entertainment includes all thirteen episodes of the show, along with deleted scenes, outtakes, and previews. Helix: The Complete Second Season also includes Digital HD copies of the film via UltraViolet. Audio is provided in English DTS-HD Master Audio 5.1 with video formatted in 1080p at 1.78:1 aspect ratio.
New on Blu-ray & Digital HD, July 28, 2015
Movies
Home (Blu-ray 3D, Blu-ray, DVD, Digital HD)
Justice League: Gods and Monsters (Blu-ray, DVD, Digital HD)
The Milky Way – Every Mother Has a Story
Miracle Mile (1988)
Ghost Town (1988)
Cherry 2000 (1987)
Monte Walsh (1970)
White God (2015)
Zone Troopers (1985)
Jauja (2014)
TV Shows
Helix: Season Two
Life on the Reef
Inari Kon Kon: The Complete Series & Ova
No Game No Life
Sports
2015 Stanley Cup Champions – Chicago Blackhawks
2015 NBA Championship: Highlights
Read more Blu-ray Disc news on HD Report.