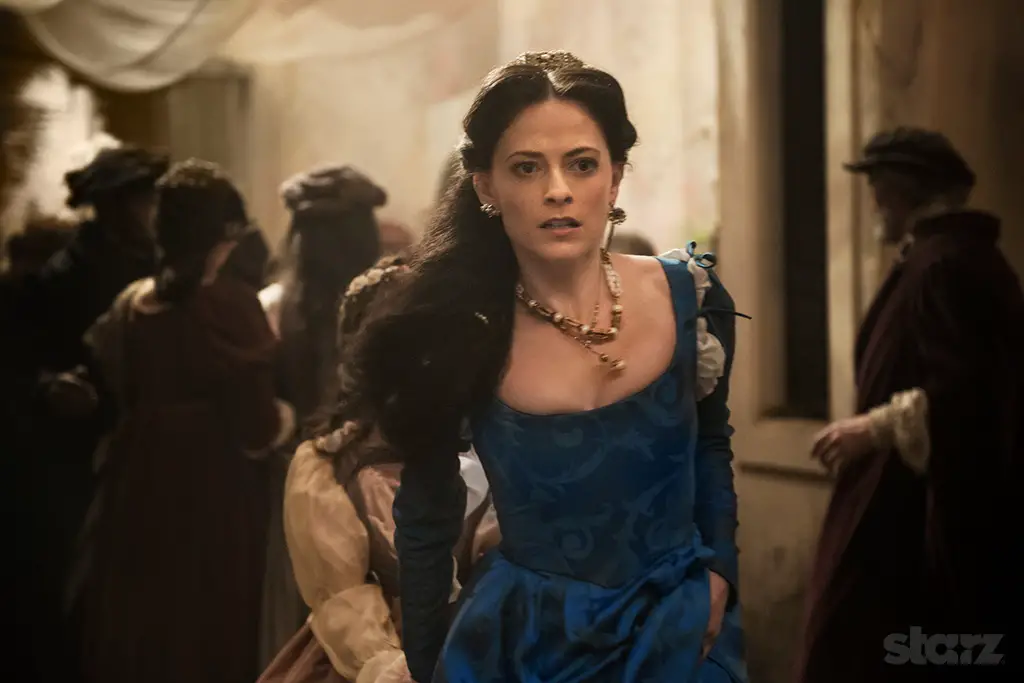 Starz has released the first official trailer for the third and final season of their original series Da Vinci's Demons. Season three, consisting of ten episodes, will premiere on Saturday, October 24th at 8 p.m. ET/PT.
In the new season of Da Vinci's Demons: "Leonardo da Vinci's world comes crashing down when the city of Otranto is torn apart by an Ottoman invasion. On the battlefield, the Turks use da Vinci's own weapons against him… the designs for which were stolen by someone he trusted."
Da Vinci's Demons stars Tom Riley, Laura Haddock, Elliot Cowan and Lara Pulver among the show's large cast of actors/actresses. The series was created by David S. Goyer, who also co-created the television series Constantine and Flashforward.
Haven't seen an episode of Da Vinci's Demons yet? You can view the first episode of Season 1 free on StarzPlay (may require log-in from TV provider).
Get more TV News at HD Report.