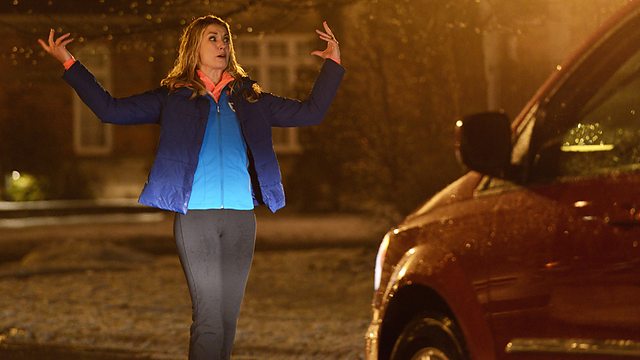 Today, Amazon announced 4k video is now available to stream at no additional charge for Prime Instant Video subscribers, as well as select film titles from Sony that can purchased in Ultra HD à la carte from non-subscribers.
The new upgrade raises the image quality of some Amazon Originals to Ultra HD resolution including Alpha House, Transparent, and Gortimer Gibbon's Life on Normal Street. Amazon Prime members can also get the BBC America show Orphan Black in 4k, where the series streams online in a subscription plan exclusively from Amazon.
As well as several TV series, select films from Sony Pictures Entertainment are available in 4k including Crouching Tiger, Hidden Dragon, Funny Girl, Hitch and Philadelphia. Those titles are available to Prime members in Ultra HD at no extra charge.
In addition, Amazon promises a slate of upcoming original series including Mozart in the Jungle, Bosch, Hand of God, The After and Red Oaks, will also be available in 4k by year's end and into 2015.
Seven new greenlit pilots from Amazon Studios will also be available in Ultra HD quality when released next year, including Cocked, Down Dog, Mad Dogs, Man in the High Castle, Point of Honor, Salem Rogers and The New Yorker Presents.
"We're [] excited that Ultra HD is the latest benefit of the Amazon Prime membership, giving members instant access to great movies and TV shows in a premium picture resolution at no additional cost," said Michael Paull, Vice President, Amazon Digital Video.
Non-Prime members have the option of purchasing films from Sony Pictures Entertainment in 4k starting at $19.99 per title. Select titles already available on Amazon Instant Video include After Earth, American Hustle, Captain Phillips, Crouching Tiger, Hidden Dragon, Elysium, Godzilla, Hancock, Moneyball, The Mask of Zorro, The Monuments Men, The Amazing Spider-Man, The Amazing Spider-Man 2, The Da Vinci Code, The Patriot, Think Like a Man Too, and This Is the End among the selections.
[Updated: Titles are viewable in 4k on compatible Ultra HD Smart TVs from LG, Samsung and Sony.]
[Correction: Orphan Black is a BBC America show, not BBC.]