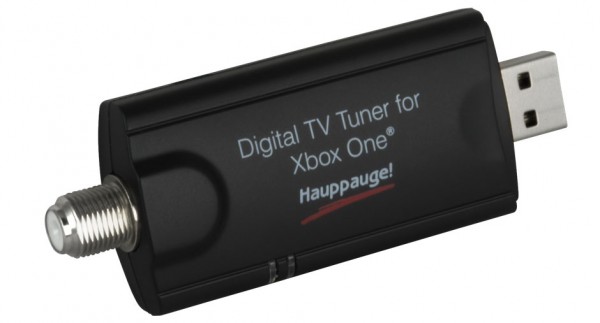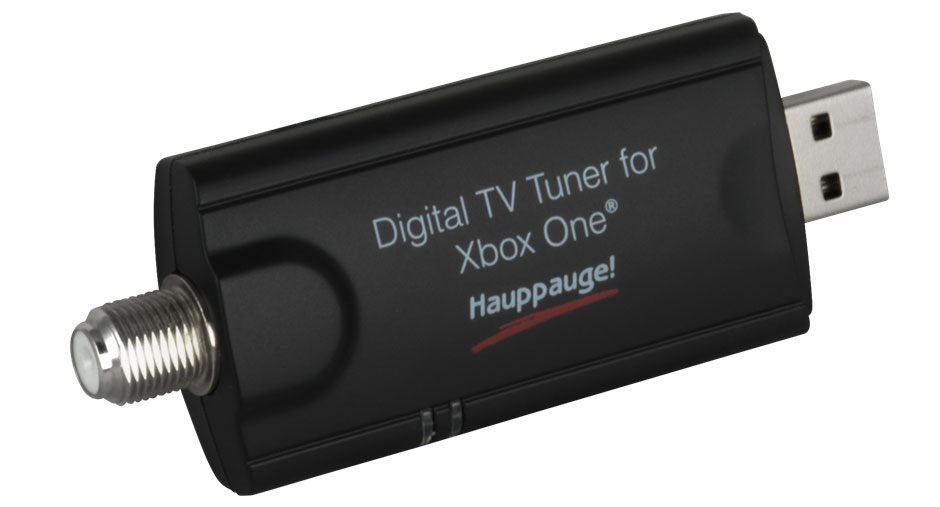 Microsoft is now selling an over-the-air TV tuner for the Xbox One console that captures TV signals via an old school antenna. The tuner, built by Hauppauge, is a simple device with a male USB connector on one side, and coaxial (cable) connector on the other.
As well as capturing TV signals, the tuner's software does have additional features like the ability to pause up to 30 minutes of live TV, navigate channels using Kinect voice controls, and "Snap" live TV into a window on the right side of the screen to simultaneously play games and watch TV.
And, television channels can be changed without disrupting game play with OneGuide TV listings integration.
In addition, live TV feeds can be delivered to other devices in the home through the Xbox app for Windows 10, or, the Xbox One SmartGlass app on Windows, Windows Phone, iOS and Android.
What's also nice about the TV tuner is users won't have to switch inputs between console and TV, because the TV signal runs through the Xbox One.
Not everyone should expect high quality, consistent live TV broadcasts though. Over-the-air TV signals are subject to interference and the broadcast capabilities of locally owned stations. Learn more about getting free channels over-the-air.
The Hauppauge Digital TV Tuner for Xbox One is selling for $59.99, while a bundle that includes a Mohu Leaf 50 antenna is selling for $99.
Upon launch, the Hauppauge Digital TV Tuner for Xbox One is available in the US and Canada.