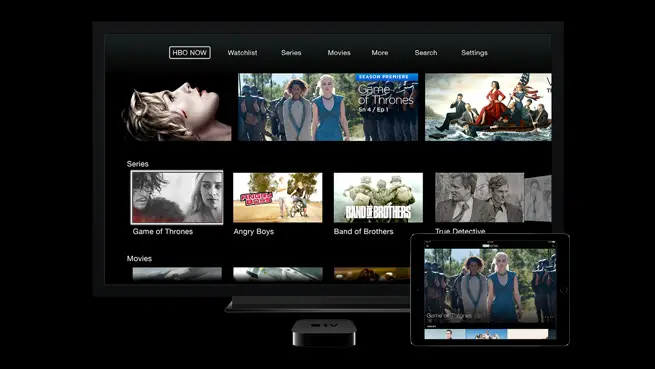 With less than a week to go before HBO's most popular series Game of Thrones begins its fifth season, both Apple TV and Cablevision have launched HBO Now, a standalone internet-based service that gives subscribers access to the HBO suite of channels, as well as on-demand content, for $14.99 per month. Those who sign up this month can get a free 30-day trial.
Apple's exclusive deal with HBO keeps other devices capable of streaming video from offering HBO Now for three months (which happens to cover all ten episodes of Game of Thrones Season 5), but you can expect competing media players such as Roku and Fire TV, as well as gaming consoles like PS4 and Xbox One, to eventually offer the over-the-top service.
Cablevision is the first service provider to offer HBO Now, allowing the MSO's Optimum internet customers to get HBO programming without being subscribed to their Optimum TV service.
Apple announced the exclusive deal with HBO early in March at their 'Spring Forward' event, while Cablevision followed with their own announcement a couple weeks later.
Game of Thrones Season 5 premieres on April 12, 2015 at 9:00 p.m. Eastern.