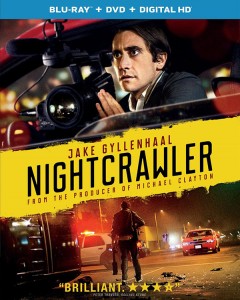 What's new in movie and TV releases this week? Nightcrawler starring Jake Gyllenhaal is now available in Blu-ray Disc and DVD formats (the digital format was previously released). The 2-Disc Blu-ray combo from Universal Studios includes both formats as well as a Digital HD copy from iTunes or UltraViolet. The disc includes feature commentaries and the bonus content "If It Bleeds, It Leads: Making Nightcrawler."
Universal Studios has released Kill the Messenger to home media formats, including a 2-Disc combo with Blu-ray, DVD, and Digital HD copy redeemable via iTunes or UltraViolet. Bonus material includes deleted scenes, several featurettes, and audio commentary. The film stars Jeremy Renner as a reporter who uncovers the CIA's involvement in cocaine dealing.
Walt Disney Studios has released the classic animated film 101 Dalmatians to Blu-ray Disc and Digital format for the first time. The 2-Disc Diamond Edition includes a downloadable digital copy from iTunes as well as the new animated short "The Further Adventures Of Thunderbolt."
And, HBO's 4-episode miniseries Olive Kitteridge starring Frances McDormand and Richard Jenkins is now available on disc and digital. What's interesting about this release is that the Digital HD copy is redeemable on Google Play as well as iTunes and UltraViolet.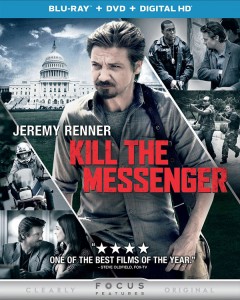 Those are just a few of the new releases this week. See the extended list below. Blu-ray combos are noted in parenthesis with included disc and digital formats. Older "classic" films are accompanied by year released in parenthesis.
New Blu-ray Disc, DVD, and Digital releases, February 10, 2015
Movies
Nightcrawler (Blu-ray, DVD, Digital HD w/iTunes & UltraViolet)
101 Dalmatians: Diamond Edition (Blu-ray, DVD, Digital HD w/iTunes)
Kill the Messenger (Blu-ray, DVD, Digital HD w/iTunes & UltraViolet)
Alexander and the Terrible, No Good, Very Bad Day (Blu-ray, DVD, Digital HD w/iTunes)
Predestination (Blu-ray or DVD)
LEGO: DC Comics Super Heroes: Justice League vs. Bizarro League (Blu-ray, Digital HD w/UltraViolet)
Rosewater (Blu-ray, DVD, Digital HD w/iTunes & UltraViolet)
Nekromantik 2
Stray Dogs
Force Majeure
Brotherhood of Blades
Laggies
Tarzan (Blu-ray, DVD, Digital HD)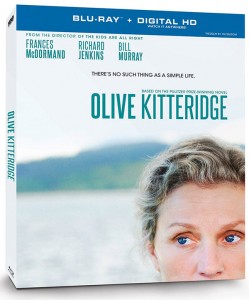 Classic Films
Don't Look Now – Criterion Collection (1973)
Far From The Madding Crowd (1967)
The Russians Are Coming, The Russians Are Coming (1966)
A Day in the Country (1936)
F.I.S.T (1978)
Syncopation (1942)
Television
Olive Kitteridge (Blu-ray, Digital HD w/Google Play, iTunes, UltraViolet)
Nurse Jackie Season 6 (Blu-ray, Digital HD w/UltraViolet)
Sailor Moon Season 1 Part 2 (Blu-ray, DVD)
Atlantis: Season 2 Part One
Earth a New Wild
Engaged to the Unidentified