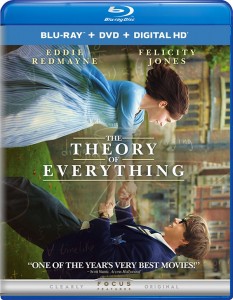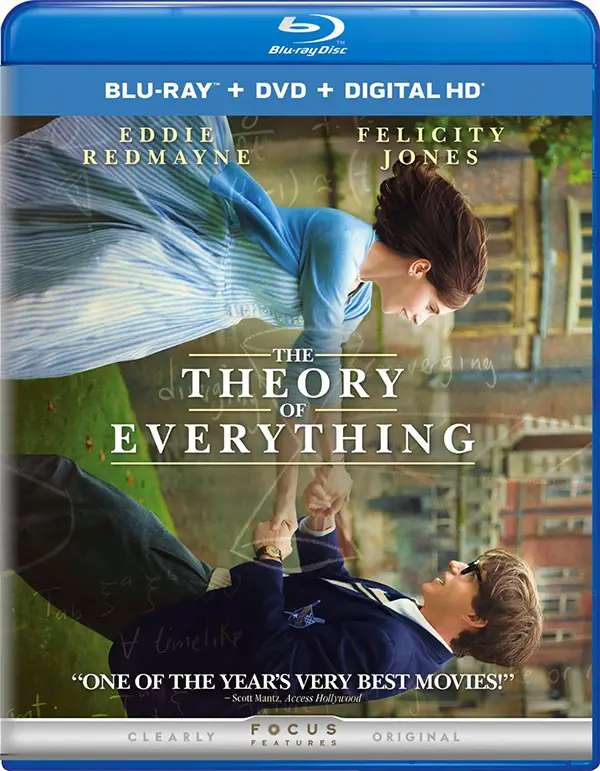 The Theory of Everything has been nominated for five Oscars in 2015, including Best Motion Picture, Best Actor, Best Actress, Best Adapted Screenplay, and Best Original Score. Following the official nominations, Universal Pictures Home Entertainment announced the film will be released to Digital HD on February 10th, and Blu-ray, DVD, and On Demand on February 17th, 2015.
Universal's combo pack is still the best deal in town. The edition includes a Blu-ray Disc, DVD, and Digital HD copy via UltraViolet or iTunes so you can watch the film on just about any screen. The Blu-ray combo also gives you deleted scenes, featurette "Becoming the Hawkings," and feature commentary with director James Marsh.
The BD is formatted in 2.40:1 widescreen aspect ratio with 1080p video and English DTS-HD Master Audio 5.1 soundtrack. Total runtime of the The Theory of Everything is two hours and three minutes, and subtitles are included in English SDH, Spanish and French.
The MSRP for The Theory of Everything on Blu-ray Disc is $34.99, while the DVD is $29.99.