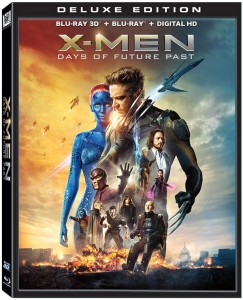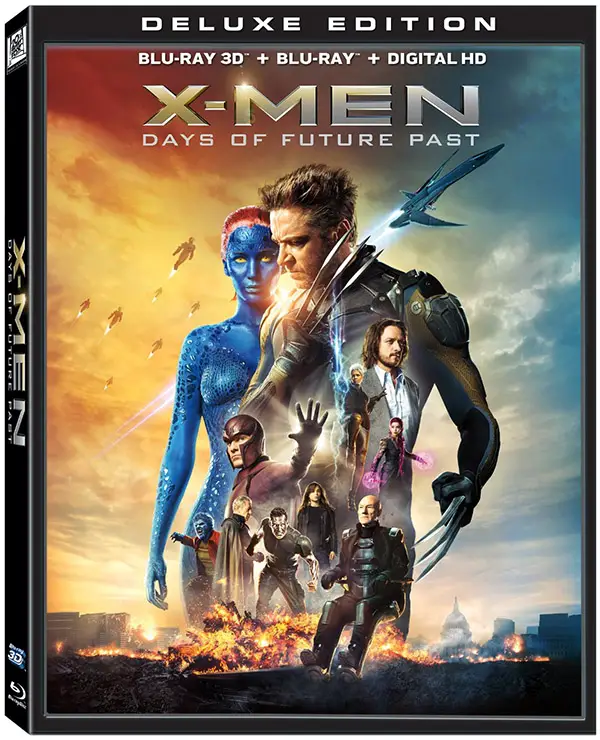 What's new in movie and TV show releases this week? X-Men: Days of Future Past is now available in several variations from 20th Century Fox including a one-disc Blu-ray edition with Digital HD copy and two-disc Blu-ray 3D edition also with Digital HD. Unlike other Blu-ray combos, the editions don't include a DVD copy of the film but you can download a digital copy using the included UltraViolet access code. Several retailers have also released their own exclusive editions of X-Men: Days of Future Past, including Amazon, Best Buy, Target and Walmart.
Mr Peabody & Sherman, one of the better animated films to release in theaters this year, is now available in a three-disc Blu-ray 3D edition and two-disc Blu-ray edition from 20th Century Fox. Both editions also include a DVD and Digital HD copy of the film via UltraViolet.
And, this week Universal Studios has released the Steven Spielberg Director's Collection to Blu-ray Disc with eight of the director's most famous films including Jaws, 1941, E.T. The Extra Terrestrial, Always, and Jurassic Park. The eight-disc collection packs hours of bonus features such of making-of documentaries, interviews with Steven Spielberg, behind-the-scenes featurettes, rare archival footage, and deleted scenes.
Check out our picks for October 14, 2014.
Movies
X-Men: Days of Future Past (Blu-ray, Blu-ray 3D, Digital HD w/UV)
Mr Peabody & Sherman (Blu-ray, DVD, Digital HD w/UV)
White Christmas (1954)
Steven Spielberg Director's Collection
My Darling Clementine (1946)
Yankee Doodle Dandy (1942)
Kingpin (1996)
Mortal Kombat: Legacy II
Texas Chain Saw Massacre: 40th Anniversary Black Maria
Abbott and Costello Meet Frankenstein (1948)
TV Shows
Fargo: Season One
Penny Dreadful: The Complete First Season
Murdoch Mysteries, Season 7