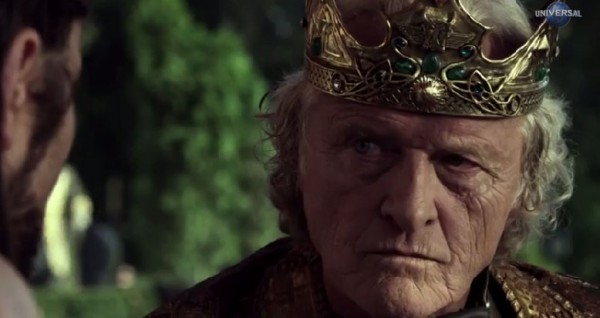 Universal Studios has announced The Scorpion King 4: Quest for Power will release straight to home media formats, first on Digital HD January 6, 2015, followed by the DVD and Blu-ray releases on January 20, 2015. The two-disc Blu-ray combo pack will include a Blu-ray, DVD, and Digital HD copy of the film via Ultraviolet, along with deleted scenes and stunt fighting footage, both of which are exclusive to the Blu-ray release. Bonus material on both the Blu-ray and DVD releases will include a gag reel and the featurettes "A Brand New World" and "Great Chemistry."
The Blu-ray release will be formatted in 1.78:1 widescreen aspect ratio with English DTS-HD Master Audio 5.1, while the DVD will present the film in 1.78:1 Anamorphic widescreen with Dolby Digital 5.1 for audio.
The Scorpion King 4: Quest for Power continues The Mummy franchise of action films. In the movie, the king of Norvania is assassinated and its evil heir frames the heroic Mathayus, sending an entire kingdom of soldiers after him.
The cast of The Scorpion King 4: Quest for Power features Lou Ferrigno ("The Hulk") and an all-star cast of fighters including Roy "Big Country" Nelson (Winner of "The Ultimate Fighter"), Royce Gracie (UFC Hall of Fame) and Don Wilson (11-time World Kickboxing Champion). Ellen Holman ("Spartacus" TV series), Rutger Hauer (Batman Begins), Barry Bostwick ("Cougar Town" TV series), and Michael Biehn (The Terminator) also star in the film.