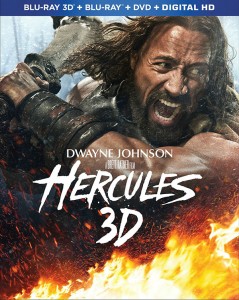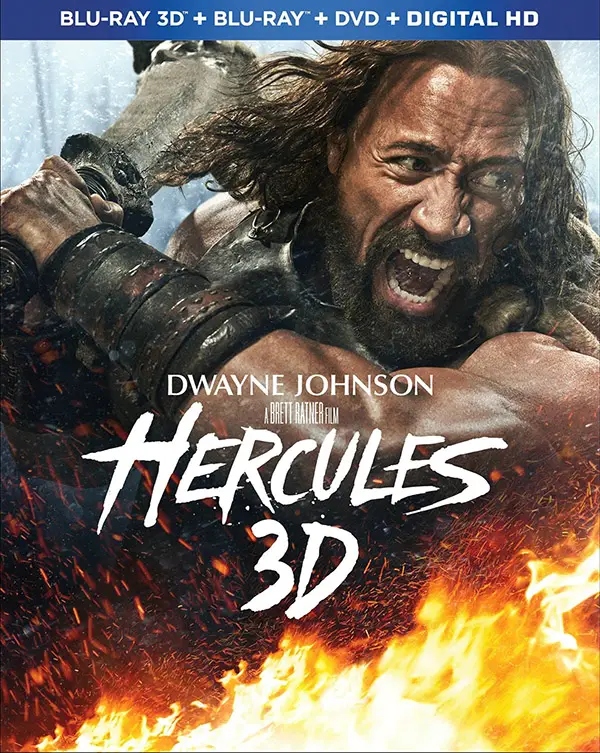 If you enjoyed last summer's blockbuster Hercules starring Dwayne Johnson, some additional unseen footage may be something to look forward to. Paramount Home Entertainment has announced dates and pre-order availability of the Extended Cut of Hercules with footage not shown in theaters. The version will start selling in Digital HD format on October 21, followed two weeks later by a two-disc Blu-ray edition on November 4, 2014. Blu-ray 3D and DVD editions of the theatrical release will also be available on that date.
Both the two-disc and three-disc Blu-ray editions of Hercules will also include a DVD and Digital HD copy of the film via UltraViolet.
Walmart has also announced an exclusive Steelbook edition of Hercules. And, Best Buy is taking pre-orders on an exclusive Hercules Blu-ray edition with a bonus disc containing over one hour of content with Dwayne Johnson.
Hercules was directed by Brett Ratner (Prison Break) and stars Dwayne Johnson (The Scorpion King), Irina Shayk, Ian McShane (Kung Fu Panda), and John Hurt (V for Vendetta). The film was released to theaters in the U.S. on July 25, 2014, earning approximately $30 million opening weekend.