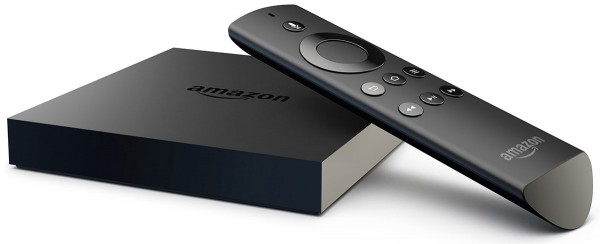 If you happened to miss the last time Amazon offered the Fire TV streaming media player for $84, here's another chance. For a limited time Amazon is promoting the new slate of Amazon Originals TV show pilots with a chance to get the Fire TV for $15 less than the regular list price of $99. The device is also eligible for free, 5-8 business day shipping from Amazon.
Head over to Amazon to pick up the Fire TV while the sale lasts.
Amazon's Fire TV is a small 4.5" x 4.5" device that streams movies, TV shows, sports and other programming from apps such as Netflix, Hulu Plus, WatchESPN and Amazon Prime Instant Video. You can also plays games with Fire TV such as Minecraft-Pocket Edition and Asphalt 8 using the included remote control or optional Amazon Game Controller. The Fire TV features a quad-core processor, 2GB memory, and Adreno 320 graphics engine, and supports up to 1080p video with 7.1 channel Dolby Digital Plus surround sound. Here's a link to the Amazon Fire TV streaming media player.