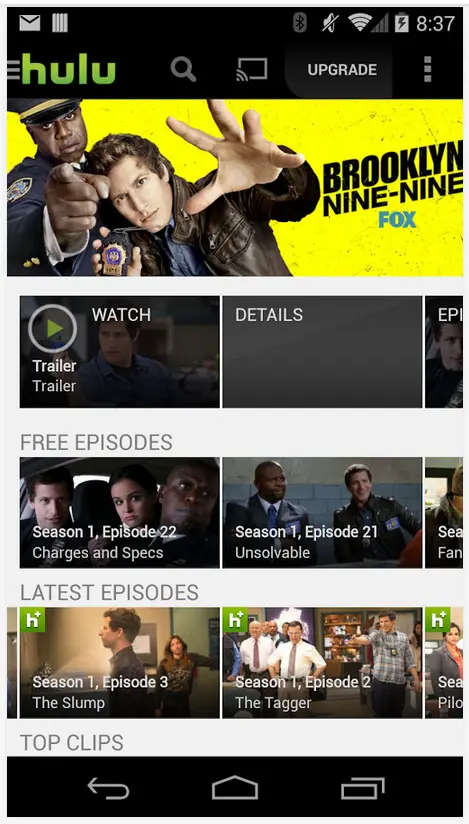 Hulu has updated their apps for Android and iOS tablets and phones, but the Android app update brings the most improvements, one of which is access to select content without being a subscriber. While the content is advertiser-sponsored, non-subscribers can view selected current and past TV shows, Hulu Originals, and content from the Anime, Kids, Movies and Latino categories without paying for it.
iOS users, on the other hand, must have a paid Hulu Plus subscription to use the app. Essentially, the Hulu app is offered to Android users, while the Hulu Plus is available to iOS users.
In addition, the Hulu app for Android devices includes a new enhanced search tool for finding content easier. The update also fixes issues with the sign-up process, and gives non-paid subscribers access to a selection of free content
The update for iOS offers some performance updates and bug fixes. But that's about it.
For those of you unfamiliar with the Hulu app, the service streams TV shows and other videos over Wi-Fi, 3G, and 4G networks. While some programming is offered free-of-charge with commercial interruptions, a paid subscription ($7.99 per mo.) gets you access to the entire library of content with limited advertising.
The "limited advertising" part has always been something we've had trouble with. How does Hulu Plus intend to compete with Netflix who never show advertising during programs? We're hoping that might be changed in the future.