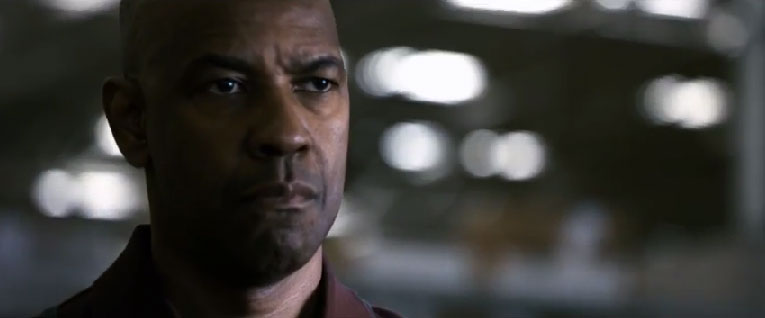 Sony Pictures Entertainment has released a featurette for the upcoming film The Equalizer starring Denzel Washington. In the video, you get a good sense of the main character, Robert McCall, and his quest to equalize the playing field for those who are victims of crime. Titled "Modern Hero," the featurette runs two minutes and twenty seconds, with commentary from Denzel Washington and director Antoine Fuqua. Washington and Fuqua worked together on the award-winning film Training Day, for which Washington won an Oscar for Best Actor in a Leading Role.
The Equalizer also stars Marton Csokas (The Lord of the Rings: The Fellowship of the Ring, Æon Flux), Chloë Grace Moretz (Kick-Ass), and Bill Pullman (Independence Day). The film was produced by Columbia Pictures and Escape Artists among 7 production companies, and will be distributed in the U.S. by Sony Pictures Entertainment. 
The Equalizer will release to theaters in the U.S. on September 26, 2014.