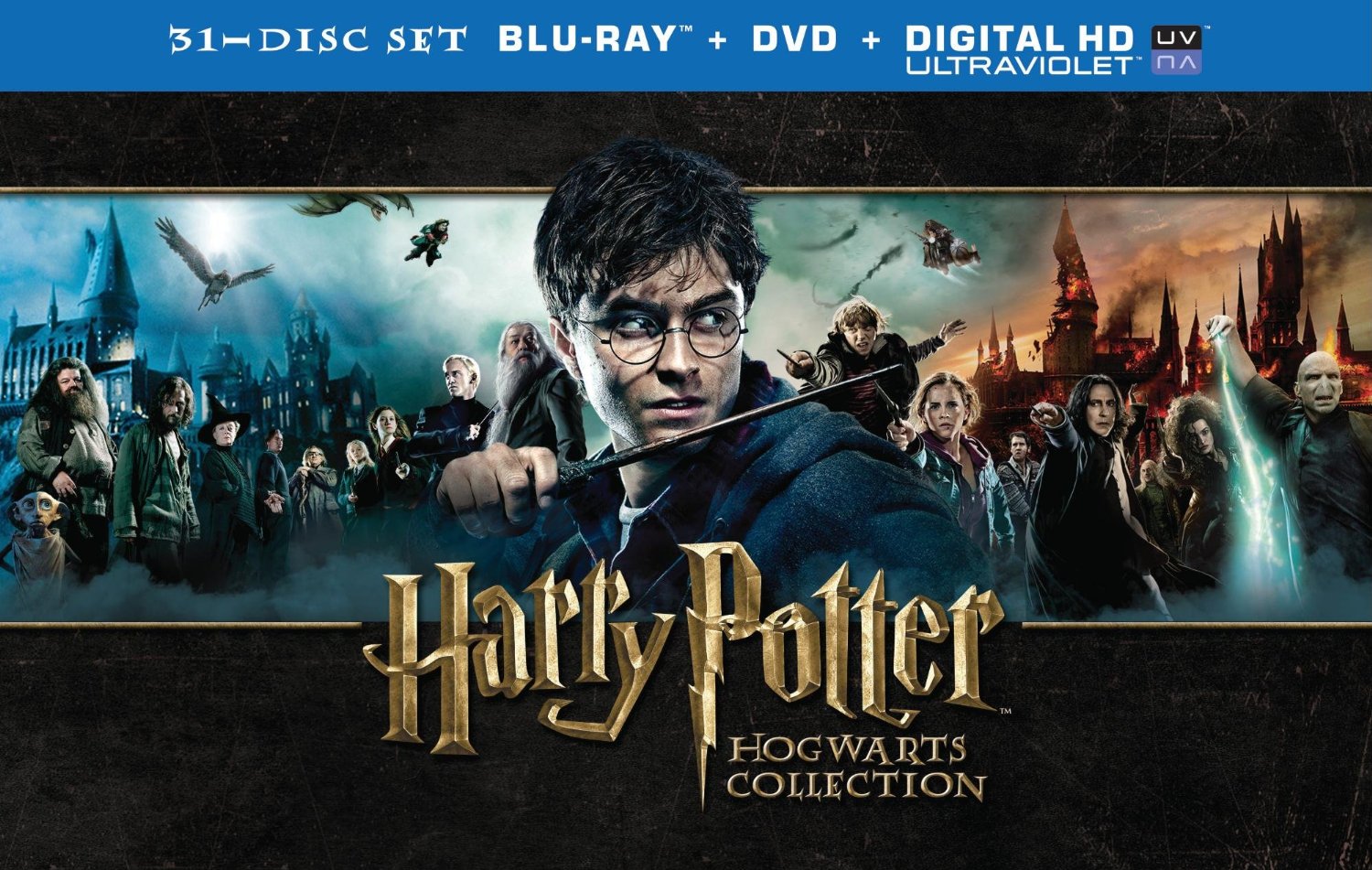 Warner Bros has announced the upcoming complete Harry Potter Hogwarts Collection will be priced much lower than the sold out Harry Potter Wizard's Collection released two years ago. The new 'Hogwarts Collection' will come with Blu-ray Disc, DVD, and Digital HD copies via UltraViolet for each of the eight films in the franchise, as well as over 45 hours of bonus material (previously released) that includes the eight-part documentary series "Creating the World of Harry Potter." The Harry Potter Hogwarts Collection, we're told, will sell for a suggested retail price of $249 when it hits stores on April 29, 2014.
The Harry Potter Hogwarts Collection comes with 31 discs just like the previously released complete collection. We should also mention the first two films, Harry Potter and the Sorcerer's Stone and Harry Potter and the Chamber of Secrets, will be presented in both Theatrical and Extended Cuts on Blu-ray Disc. And, Harry Potter and the Deathly Hallows – Part 1 & 2 will be provided in both 2D and 3D versions of the film.
There's also a bonus disc with 3 hours of content including "The Harry Potters You Never Met," "Designing the World of Harry Potter," "When Harry Left Hogwarts" (Extended Edition), "50 Greatest Harry Potter Moments" (Definitive Version), "Secrets Revealed! Quidditch," and "Secrets Revealed! Hagrid."
Check out the back of the package below for more details on what's included in the Harry Potter Hogwarts Collection. Jump to Amazon to get special introduction pricing.