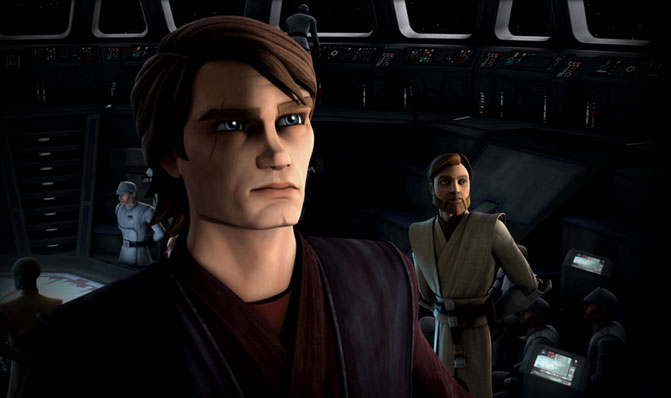 Want to indulge in a good two days' worth of animation from Lucasfilm? Netflix has added all six seasons of Star Wars: The Clone Wars to their streaming TV show library, giving subscribers unlimited access to over 120 episodes from 2008 through this year's shorter 13-episode season.
The series starts with the first episode of Star Wars: The Clone Wars titled "Ambush" in which viewers were introduced to a 3D CGI-styled Yoda and clone troopers who face Count Dooku's hired assassin Ventress. The 6-season series ends with the final episode titled "Sacrifice" during which Yoda heads to the Sith planet Moraband – but that's as much as we're going to tell you here.
The short 21 to 23-minutes episodes are a quick watch commercial-free. Best of all, all episodes are offered in HD quality (if your bandwidth allows). Subtitles are provided in either English or Spanish.
Star Wars: The Clone Wars
Season 1 (2008-2009) – 22 episodes

Season 2 (2009-2010) – 22 episodes

Season 3 (2010-2011) – 22 episodes

Season 4 (2011-2012) – 22 episodes

Season 5 (2012-2013) – 20 episodes

Season 6 (2014) – 13 episodes