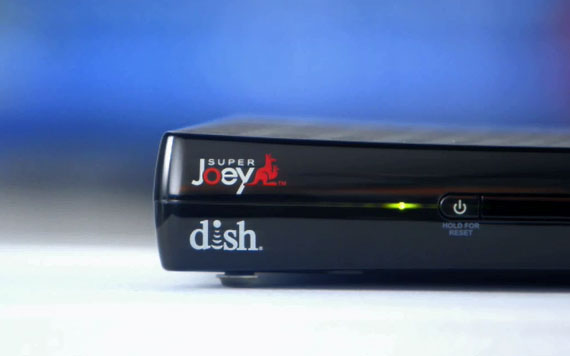 This morning Dish officially announced the availability of their anticipated Super Joey product. The Super Joey is an extension to the Hopper Whole-Home HD DVR system that adds two network tuners to Hopper's three tuners, giving users the ability to record up to eight shows simultaneously (four network channels combined with any other four). Or, with the Super Joey, five programs can be recorded at the same time from any channel.
In Dish's own words, the Super Joey adds the ability to "watch and/or record shows from any four channels in addition to the shows on the four major broadcast networks or five shows from any channels of their choice." This is a major enhancement to the Hopper's standard 3-tuners that allow recording of any two channels along with four network channels that are served up On Demand.
With the Super Joey add-on, the Dish Hopper system competes with the Cox Contour TV system that boasts recording of any six channels at a time.
The Super Joey runs on a 1305 MHz, 3000 DMIPS Broadcom BCM7346 processor, supports MoCA and Ethernet, and features remote finder functionality.
"We know TV viewers have searched for years for a solution to alleviate conflict over what to watch, and with Super Joey, customers no longer have to choose one program over another," said Vivek Khemka, DISH senior vice president of product management.
Dish's Super Joey was awarded the CES 2014 "Editors' Choice" from Reviewed.com.