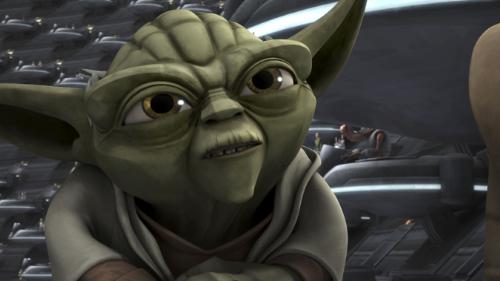 If you want to see the last season of the animated series The Clone Wars you had better get a Netflix subscription. In an announcement made this morning Netflix has made a deal with Disney/ABC Television Group and Lucasfilm to exclusively stream the sixth and final season of Star Wars: The Clone Wars to Netflix customers in the U.S. and Canada. The 13-episode season, dubbed "The Lost Missions," will launch March 7.
Netflix will also be the exclusive SVOD home of the entire Star Wars: The Clone Wars saga, and along with the new season will offer several director's cut episodes of the show that have never been seen on TV, as well as the feature film Star Wars: The Clone Wars (2008).
This will be the first time any Star Wars title has been offered streaming on Netflix.
If you've got a resistance to Netflix you could, of course, wait for the Blu-ray or DVD of the final season to be released. Although there hasn't been an official announcement, one might expect a Star Wars: The Clone Wars – Complete Season Six release and eventually a Seasons 1-6 edition with all episodes.
And, is this really the end for The Clone Wars? Who knows. Lucasfilm decided to end Star Wars: The Clone Wars about a year ago after five seasons, and here we are anxiously awaiting the sixth season.