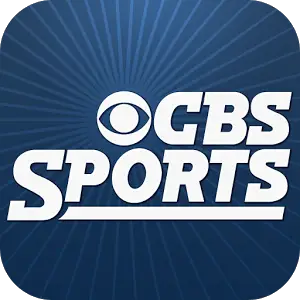 If you keep a close watch on your smartphone applications you may have noticed the CBS Sports app for both Google Android and Apple iOS devices has been updated. The most recent Android update (v6.1.2), released on December 12, fixes some bugs as well as improves the user interface for widgets as well as a refresh button. Other recent updates to the Android version include expanded play-by-play coverage for college football, improvements in news content, and the addition of High School sports. You can download the CBS Sports app for Android phones and tablets from the Google Play Store, requiring Android 2.2 or later.
CBS Interactive also released an update to the CBS Sports app for Apple iOS devices. The updated app (v.7.0), now has a user interface that's enhanced for iOS 7. News headlines and article layouts have also been improved. But the most significant update to the version 7.0 may be the addition of CBS Sports Radio, giving you access to shows hosted by Doug Gottlieb, Jim Rome and other CBS talents. The free app is available for Apple iPhone, iPod touch, and iPad devices.
The CBS Sports app provides game scores, stats, tweets, and news, as well as live sporting events such as SEC football games, NCAA basketball, PGA Tour, and CBS Sports shows among other mobile programming.