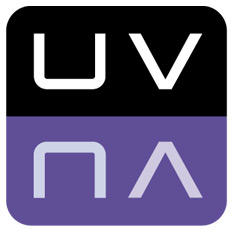 The UltraViolet digital format just got an audio upgrade, as movies and TV shows from Twentieth Century Fox Home Entertainment and Anchor Bay Entertainment will now use Dolby Digital Plus from Dolby Laboratories. UltraViolet distribution services now providing Dolby Digital Plus in UltraViolet Common File Format (CFF) titles include CinemaNow, Target Ticket, and VUDU.
"These two studios have some of the most iconic and beloved titles in the industry, and represent the diversity of Hollywood content available in the UltraViolet ecosystem," said Ron Geller, Vice President, Worldwide Content Relations, Dolby Laboratories.
"The addition of Dolby Digital Plus to our Digital HD movies offers consumers the added benefit of a premium audio experience backed by Dolby's decades-long expertise in delivering cinematic surround sound," said Danny Kaye, EVP Global Research and Technology Strategy, Twentieth Century Fox Home Entertainment.
According to Dolby, the Dolby Digital Plus is used in over 1.638 billion products worldwide.