Netflix, a company once considered to be on life-support by Wall Street gambling wags, is expected to dominate HBO in paid U.S. subscribers by the end of 2013.  According to Bloomberg, estimates put Netflix at roughly 31 million subscribers as of the 4th quarter of this year, with HBO at around 29 million paid customers.  The streaming media company had beaten HBO in subscribers back in the 1st quarter of 2013, and globally their numbers have been just as strong, but with the domestic numbers remaining consistent and growing through the end of the year, Netflix has once again become the hot talk of media analysts.
This turnaround has been a long time coming for the Los Gatos, California based company, but as the stock continues to climb and with CEO Reed Hastings ready to make even more significant changes, it appears that Netflix not only survived the Grim Reaper's touch, but has rebounded to become a young, vital company that will continue to disrupt media technology and content distribution models, while shaking up the cable business for the foreseeable future.
HBO has long held the dominant position for premium content, and was considered the gold standard by which cable companies justified bundling and the rising prices consumers were often forced to pay , especially in areas where a single cable company often stood a good chance of being the only game in town for decent TV reception and a variety of programming.  That quasi-monopolistic approach to giving consumers the business is being shaken to the core as Internet streaming, whether by fair means or foul, becomes increasingly popular with consumers, offering additional options for content delivery.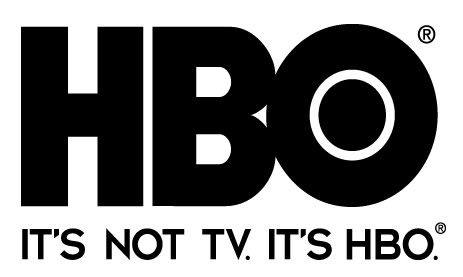 Reeds Hastings, and more importantly his Chief Content Officer, Ted Sarandos, are redefining the way people consume content— whether old movies that would otherwise sit on a studio's virtual shelf gathering dust, TV shows that would probably be chopped and diced for syndication, or original programs —giving creative artists another outlet for their offbeat visions and upsetting the old distribution (and TV advertising) applecart by allowing every single episode to be viewed according to the consumer's schedule and whims.  This is shaking the cable world to its core as Netflix produces hits like House Of Cards and Orange Is The New Black, not only garnering critical praise and plenty of fans, but also getting nominated for, and winning(!), Emmys.
The impact of the company that once rented DVDs through the U.S. Mail, is evident by murmurs of deal making and strange bedfellows, as the rumors are that Netflix will soon align itself with one or more U.S. cable and satellite companies… essentially becoming another channel that companies like Comcast and Suddenlink Communications use to compel subscribers to stick with 'em.  While these marriages of convenience remain on the drawing board, it will be interesting to see, now that Netflix has regained all the clout and more it had prior to the pricing/Quikster debacle of 2011, if the company is willing to play according to the cable industry's rules, or give up its control of the customer experience to an industry with a horrible reputation for keeping customers happy.  One thing is for certain… business analysts won't get tired betting on Netflix's future, or simply trying to prognosticate it.