Netflix, a company once on the verge of everyone's tech death pool, has begun discussions with several pay-TV service providers to be included as an app on smart set-top boxes, and may finalize their first deal as early as the first business quarter of 2014.
The Wall Street Journal is reporting that Netflix has begun discussions with some of the big names (and some of the little ones) in their desire to expand beyond streaming media boxes and smart HDTV platforms.  Companies like Comcast and Atlantic Broadband are taking the long-view on Netflix, as the 16-year old Los Gatos company continues to consolidate its dominance over other streaming service rivals, including Amazon.com and Hulu, via a successful line of exclusive original programming.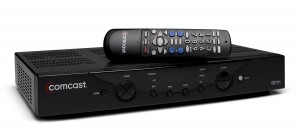 Netflix's original programming (and their virtual syndication of TV shows) may have been the tipping point that's turned the cable industry, still a bit scornful of Reed Hastings and his upstart digital distribution company (that, quaintly, continues to dabble in discs), around to possible deals that would see Netflix included within their various bundled offerings.  Add to that the fact that cable and satellite subscribers continue to cut the cord in greater numbers as quality streaming options proliferate and continue to gain popularity.
The cable industry and content providers certainly haven't helped their public image in recent years when, like the crazies in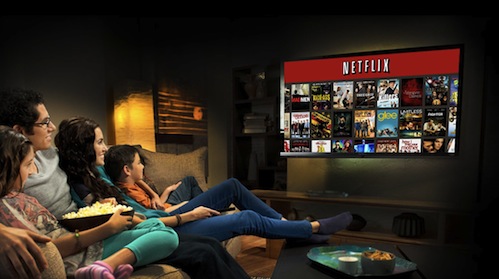 Congress, they've made brinksmanship games and service blackouts part of doing business.  The reason goes that, by offering Netflix, and  possibly opening the door to other streaming services being offered on the old cable box, subscribers will be less keen to leave, and may even be less sensitive to future price increases, seeing more value in ol' cable and satellite than ever before.
This may also help the pay-TV industry avoid the type of à la carte programming that the public has been clamoring for, increasing the value of existing bundled services by including services like Netflix and future-proofing the industry against other destinations for digital entertainment such PlayStation and Xbox.
This wouldn't mark Netflix's first foray into cable, as they recently made similar deals with Virgin Media/Liberty Media, the UK cable service, and Com Hem of Sweden.  The deals were made possible in no small part due to TiVo (remember them?).
As Bloomberg news reports, TiVo has created technology to combine streaming media service with cable set-top boxes so that people no longer have to stray to Rokus or Apple TVs for their Orange Is The New Black fix.  TiVo has designed the technology not only for new set-top devices, but also for older units already sitting in people's living rooms (at least those capable of firmware/software upgrades).
Should Netflix and TiVo succeed with convincing cable giants like Time-Warner, Comcast, and Suddenlink Communications to enter into partnerships, you can bet that Apple, Roku and other companies that make streaming media devices will almost certainly feel the pinch in retail sales and a sudden drop in rentals and sell-through of digital content.  However, it's unclear how the deal will appeal to content providers like Sony Corp/Sony Pictures who offer their own Sony Entertainment Network as a competing outlet for digital content delivery.  Any successful deals would also help Netflix to continue to define the Golden Age of TV, something that unnerves execs at Showtime and HBO though they'll never publicly admit it.
HD Report will keep tabs on any possible deals as they develop.