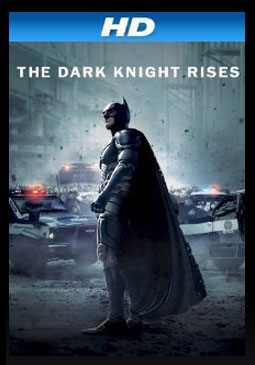 [UPDATE: This sale is over, but Amazon has plenty of Digital Movies On Sale for $5 or less.]
Today only, Amazon has got over 30 movie titles on sale to download in HD for just $5.99 each. That's only a dollar more than what it typically costs to rent a title in HD from Amazon! The selections include all three of Christian Bale's Batman films: Batman Begins, The Dark Knight, and The Dark Knight Rises. The 1990's Batman franchise films are on sale also including Batman Returns, Batman Forever, and Batman & Robin.
The Sherlock Holmes films starring Robert Downey Jr. are just $5.99 each today, as well as The Matrix trilogy films, The Hangover and The Hangover: Part II, all four Lethal Weapon movies, and Ocean's Eleven, Ocean's Twelve, and Ocean's Thirteen.
They've also got the Lord of the Rings Extended Editions of all films for just $5.99 each, including The Fellowship of the Ring, The Two Towers, and The Return of the King. (The theatrical versions are on sale as well.)
Here's a direct link to the Digital HD Movie Sale
at Amazon. The sale price is valid today only.