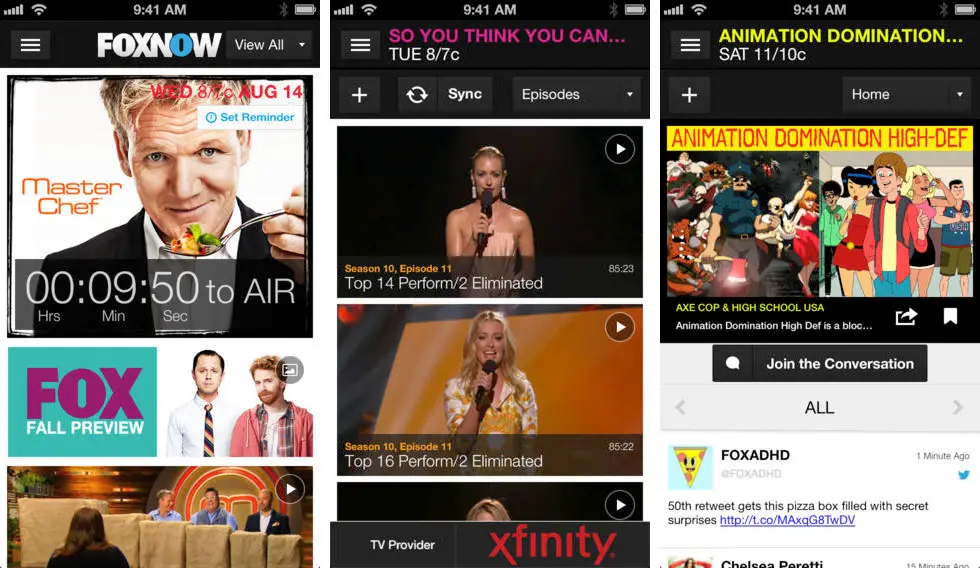 A new updated FOX Now app for Apple iOS and Android devices gives Comcast XFINITY subscribers access to current season episodes of FOX shows. The available episodes include all previously aired this season from shows such as American Dad, Hotel Hell, Masterchef, and The Simpsons. The Version 1.8.1 update (for both platforms) supports iOS 6.0 or Android 2.3.3 or higher and is available to download from Apple iTunes or the Google Play store, respectively.
Other current FOX shows available to watch on supporting iOS and Android smartphones and tablets include Bob's Burgers, Bones, Glee, New Girl, Sleepy Hollow, and So You Think You Can Dance.
Additional features of the FOX Now include bonus content from select shows you when you sync the FOX Now app to your TV, Twitter streams, and sharing photos and clips via Twitter and Facebook.
The FOX Now app from FOX Broadcasting previously supported subscriber username and passwords from AT&T U-Verse, Verizon FiOS and other TV providers.