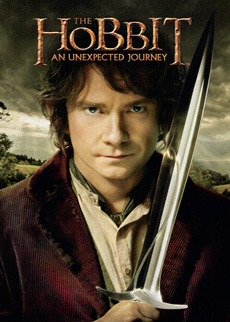 Redbox Instant by Verizon launched to the public back in March, providing both rented and subscription-based streaming of movies much like Netflix and Amazon Instant Video. In a marketing move you might call "unexpected," Redbox is offering free streaming of Peter Jackson's The Hobbit: An Unexpected Journey today — for one day only. If you don't already have a Redbox account, you'll need to create one in order to view the movie. Here's a direct link to 'An Unexpected Journey' on Redbox.
The Hobbit: An Unexpected Journey  is available in both SD and HD quality. Once you rent a film from Redbox Instant you'll have 30 days to start watching it. And once you start, you'll need to finish watching within 48 hours. (Although, it's unclear whether or not this particular title will be available free after today, even if added to your purchase queue. The promotional copy says the film is "only available on May 22.") [UPDATE: You'll be happy to know if you added it yesterday you can continue to watch even after the 22nd.)
Redbox also rents The Hobbit: An Unexpected Journey on Blu-ray Disc and DVD at thousands of kiosks nationwide.
Read a review of Redbox Instant right here at HD Report.