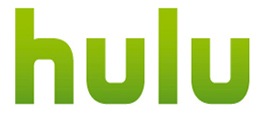 With just over 3 million paid subscribers, Hulu Plus remains a small player in the growing category of HD streaming media.  And while it's just slightly under the numbers speculated for Amazon Prime paid subscribers (approximately 4 – 5 million if 2012 figures from Bloomberg are to be believed, Amazon does not release hard figures on their streaming business) and well under those of powerhouse Netflix (approximately 28.5 million to 29.2 million in U.S. by Netflix's own estimates, and that reflects only streaming customers projected through March, 2013), it has its fans, but also has many detractors who loved it in its early free-for-all days, but came to loathe it as a preponderance of commercials over actual showtime, a reliance on Flash video, and a rudderless management team often at odds with their corporate masters slowly undermined a concept that once had great promise in an age when "cutting the cord" on expensive cable and satellite packages started tracking heavily as a consumer trend.

As a destination primarily for TV watchers who missed an episode of their favorite weekly shows, it was wonderful way to avoid DVR programming/scheduling hassles and simply catch a show on the fly from any computer whenever one wished (for so many office drones this usually meant at work while on lunchbreak since, at the dawn of Hulu, it was far easier to leech off the company broadband for an entertainment fix).  Since it was founded by NBCUniversal Television Group (now owned by cable giant, Comcast), Fox Broadcasting Company (owned by News Corp) and Disney-ABC Television Group (The Walt Disney Company), and funded by Providence Equity Partners (since bought out completely by the media partners), the website/portal/channel/whathaveyou has always seemed to have been lucky to be around and living on borrowed time.  As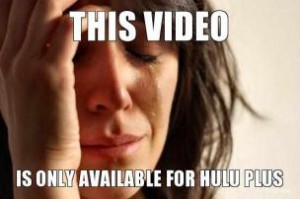 a freemium service, Hulu seemed destined to to be a game-changer, but once it threw most of its valuable content behind a paywall (save for clips, trailers, EPKs and random episodes of a series (just enough to whet a viewer's interest), Hulu seemed to diminish as a destination for serious-minded streaming media aficionados.  Add to that the cardinal sin of asking folks to pay $7.99 per month for the privilege of watching a season's worth of SNL or Parks and Recreation while still throwing in lengthy ads, and Hulu became something of a joke when compared to the offerings of Netflix and Amazon (not to mention other Johnny-come-latelies to the streaming media marketplace such as Blockbuster On Demand, et. al.).  Sure you can still catch a missed episode for free on some series, but with the bulk of the good stuff behind a paywall that forces you to watch senseless ads, and with the content primarily brought to you by the Hulu corporate partners, Hulu Plus has never really been the destination for streaming entertainment it was touted to be.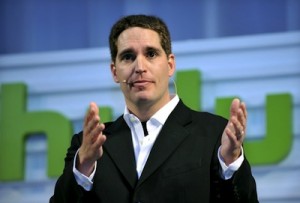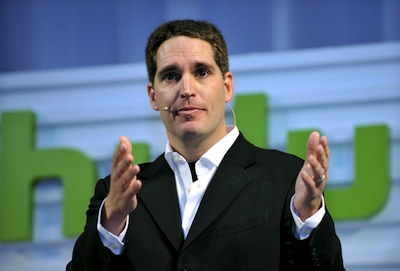 While it has occurred to Hulu executives that in order to play the same game as Netflix (perhaps producing more original programing that can only be seen on Hulu, making favorable long-term licensing deals to increase the number of programs available to their library of titles, perhaps offering more movies) they needed more funding, the direction they wished for Hulu seemed to conflict with what the corporate bosses wanted… which is turning out to be, more than likely, a quick sale to whoever wants the brand.  CEO Jason Kilar's decision to resign (along with CTO, Rich Tom), early this year sent up any number of red flags about Hulu's future in any form.  For those 3 million Hulu Plus subscribers it will be tough going as Hulu's corporate partners decide on next steps for the content distribution service… for those Hulu free users, it's just a matter of where on the Web to track down that funny SNL clip they might've missed.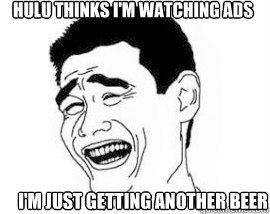 Without a strategy for growth (as it stands Hulu is still only available in the U.S. and Japan due to licensing restrictions and other arcane matters muttered about in boardrooms), it's difficult to see where Hulu goes from here.  At the moment News Corp. is trying to get Disney to buy their stake in this timeshare that's turned out to be Florida swampland, while Disney is trying to convince News Corp. to do the same.  The other third owned by Comcast is not part of any deal because Comcast as a cable conglomerate (with an Engulf & Devour mindset) is prevented from voting on its NBCUniversal stake due to conditions imposed as part the regulatory approval of their media purchase from GE back in 2011.  It's kinda comical, because on one hand both companies wouldn't mind divesting themselves of the floundering service, but on the other hand either of them would not mind having total ownership and turning the service into a flagship for their own content via the Internet and home theater media devices.  As it stands, per the Wall St. Journal, if News Corp gains control of the company, it will focus on subscription services, while Disney would offer it up as an ad-supported freemium service.  Either way, Hulu will never be the buffet of entertainment once promised by its corporate owners, and it remains to be seen if consumers will still view it as a destination for popular online entertainment.