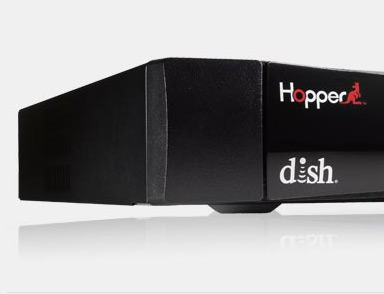 Dish Network released a statement late yesterday expressing "disappointment" with CBS interfering with the nomination of the 'Hopper with Sling' for Best of CES. Whether or not the ad-skipping HD DVR would have won is up for grabs, but we'll never get a chance to know. CNET pulled the product at the last minute from the renowned "Best of CES" awards finalists list because DISH is currently in litigation with CBS and other networks over allegations the Hopper violates copyright laws by skipping advertisements.
DISH's Prime Time Any Time service lets subscribers watch live and recorded television programming on mobile devices such as tablets, phones, and PCs via the Hopper's built-in Sling technology. The company's "AutoHop" lets users skip over paid commercials recorded to the Hopper with Sling Whole-Home HD DVR.
"We are saddened that CNET's staff is being denied its editorial independence because of CBS' heavy-handed tactics," said DISH CEO and President Joe Clayton.
The Windows 8 gaming tablet Razer Edge won CNET's "Best of Show" and "People's Voice" at CES this year.
CNET will apparently refrain from reviewing any DISH products while the two companies remain in litigation.
CNET was acquired by CBS Interactive in 2008.