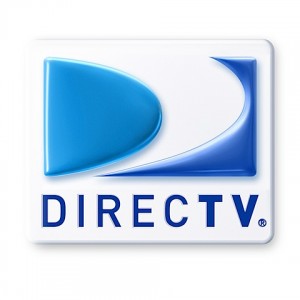 Philip J. Goswitz, SVP, Space & Communications / Technology Development for DirectTV, Inc. indicated that the satellite pay-TV company will be increasing its efforts to offer Ultra-HDTV transmissions by 2016, and begin switching off any remaining vestiges of the old Standard-Def spectrum in favor of full HD channels.
Goswitz, speaking at the Euroconsult conference last month, was able to forecast a 2016 rollout of U-HDTV based on DirectTV's current commitment to switch its SD channels (currently using Ku-band frequencies) to their local-to-local Ka-band frequencies.  This will then allow DirectTV to use the Ku-band spectrum for 1080p+ transmissions, including

U-HDTV which many think will range from up to 4K resolution on HDTVs (essentially doubling the 1080p standard currently in use by most manufacturers and broadcasters) to a theoretical 4K+ resolution that would require much more bandwidth than is currently available to sat-casters and cable nets, and even goes beyond the 4K digital formats currently in use by the movie industry in digital theatrical projection.
NHK, the Japanese Broadcasting Corporation has long proposed an 8K U-HDTV standard (nearly an IMAX quality picture in the home) under it's Super High-Vision banner that they are now experimenting with for future consumer use, and it's likely that DirectTV seems the future in terms of greater bandwidth capacity in order to provide the highest resolution signal to their customers in the race to an Ultra-HD standard.
DirectTV has been making plans for their switchover for some time, in the hopes that, eventually, all of its capacity will be Ka-band based in order to make the next giant leap in image quality for HDTV.  The consensus among tech analysts, however, is that this may make DirectTV's signal open to "rain/snow fade" conditions that could have a detrimental effect on the ability of satellite subscribers to get a strong, clear signal during adverse weather conditions.  For now, DirectTV's U-HDTV transition will largely be based on the Ku-band frequency while future details are sorted out.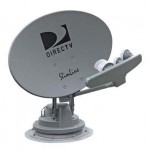 Ultra-HDTV sets are being manufactured by some of the industry's biggest names including Toshiba, Sony and LG; however, sets are expected to be priced initially at $20,000.  Goswitz, in speaking to Euroconsult, simply said that its a factor of the new technology and that eventually prices will come down as U-HDTV adoption increases, though DirectTV's hopes are that this happens rather quickly.