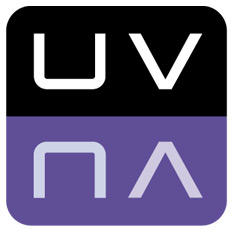 Getting an UltraViolet account set up is a royal pain in the butt. But is the pain worth the gain? Let's take a quick look at the entire process during which you might have to log-in half a dozen times into various webpages just to get UltraViolet working. If you're a first time user, you might start with an UltraViolet redemption code from a purchased Blu-ray Disc or DVD. Or, you might start with a creating a VUDU account to get a free UltraViolet movie (a limited time offer from VUDU owner Walmart). If you're starting with a redemption code, the DVD's insert will direct you to go to a certain web address. In this case, we purchased the Blu-ray Disc "Hugo" and were instructed to go to paramountuv.com/hugo. (Notice the "uv" in the domain name – it's a specific URL Paramount has created for UltraViolet movies. Once you get to the site, you'll be asked to either log-in or create an account. This is the first step.
Creating an account with a distributor
There are several studios and distributors participating in the UltraViolet format. Each studio has its own titles available in UV, so you need to have account with them first for the redemption code to work. Use an email address that you frequently use, because you'll probably need to activate the account through an incoming email. (In other words, don't use a fake email address or account you may have forgotten the password for.)
Creating an account with UltraViolet
Next, the studio will ask you to create an UltraViolet account if you don't already have one. This is because UltraViolet isn't owned by one specific studio. Rather, it's a shared format that each studio is using to distribute movies via the cloud. When we redeemed the UV code "Hugo" we registering that title with UltraViolet to get the digital license, but we'll be accessing the file through Paramount.
Linking the accounts
Fortunately, linking the accounts between the UltraViolet database and the distributor is done automatically. However, to make things easier it's advisable to use the same email address throughout the process. You might find yourself jumping from one website another to get through this.
Downloading apps
If using a tablet or phone (iOS or Android OS), you'll need to download an app from the studio or distributor. Yet another account setup and email login! We had to download the free Paramount app then login with the username/password we created with the first Paramount account setup. We also had to register the device with Paramount – which was a bit perplexing. (We're thinking Paramount doesn't want too many devices accessing the movie (although no limit was indicated) – or maybe they're monitoring the types of devices using the UV format.)
Watching your UV movies
Here's where the confusing part might be. Your entire library will exist in the UltraViolet database, but this is simply your library list. Your movie is not going to stream from the UltraViolet website. When you go to stream your UV movie through a browser a new tab will bring you to the place where you bought the movie. There you'll have to sign in yet again! Hence, if you bought the digital copy from VUDU you'll be redirected to vudu.com. If you bought the copy from Paramount you'll be directed to paramount.com. After you've set up your accounts you can set your browser to "Remember my password" to avoid the multiple sign-ins. (However, those of you concerned with online privacy might not want to store your passwords.)
Glitches still exist
When UltraViolet first launched in fall 2011, lots of people complained about how clunky the process was. We experienced similar frustrations. After successfully starting a download of "Hugo" from Paramount there was apparently a break in the internet connection. When trying to continue the download, the resulting error "Invalid License" kept appearing. (FYI: We made sure our UV redemption code was valid until 2013.) Consequently, we had to completely remove and reinstall the Paramount app for the iPad to get this movie to download successfully. Although, streaming directly from the site worked OK on the first try.
It should also be noted that not having enough hard drive space on your tablet, phone or PC will give you problems when trying to download files. You might have noticed how much space an HD copy of a film takes up – usually at least 1.5GB. Those movies eat up space quickly on your device. But, that may be why the UltraViolet format is so useful. Rather than storing all your movies on your own device, you can store them in the cloud. Downloading movies does take time though, so be sure to leave yourself enough time if you're planning on downloading a movie from the internet.
Digital movies are certainly the future. But, the whole process of setting up the UltraViolet and coinciding Paramount account took about 2 hours of time. You'll find yourself signing in and creating accounts during what seems like an endless circle. Hopefully, the next UltraViolet purchase will be much more enjoyable. [Editor's addition] The download of Hugo looked like it worked. However, after pausing the movie and attempting to resume the error "License for the current content has expired" kept appearing. So much for that. Guess we'll just have to use an old fashioned disc to watch this one.