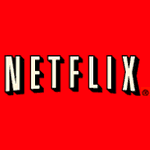 Netflix announced a milestone of 1 million subscribers in Canada, where the company only offers their unlimited streaming service. Netflix first began offering unlimited streaming to Canadian residents in September of 2010, before US residents were offered a streaming-only plan. The Instant Watch service costs $7.99 per month, as it does in the US.
"We're thrilled that Canadians have embraced Netflix so rapidly, and are we're equally proud to have welcomed one million members in such a short period," said Reed Hastings, Netflix CEO and co-founder.
In the US, Netflix is increasing subscription costs. Although the streaming-only service will remain the same, the DVD-by-Mail service is now offered as a separate service (but downplayed) for an additional $7.99 per month. If you want Blu-ray Discs you'll have to pay an additional $2 per month. Current US subscribers will see their rates change starting in September.