This w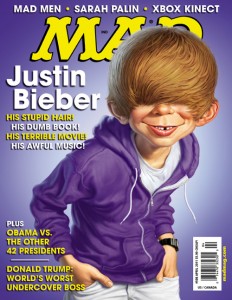 eek bring us Criterion releases on Blu-ray as well as a solid classic from Fox.  The rest of the bunch… well, it depends on what your interests are and if what you consider a value in Blu-ray titles that may or may not have a terrific transfer behind them (most don't… so, caveat emptor).
The weekend saw a big release for the tween-set with Justin Bieber: Never Say Never (Paramount), which is a particularly niche title and one that many simply don't have a need for adding to their HD library.  Yet, this IS Justin Bieber, and that name does command attention for some…  but you might wanna consider the DVD since HD quality is not nearly apparent on the Blu-ray as you might think (often happens when various media formats are used to record video, then edited together).
Criterion bring us two titles this Tuesday…  one is an utter classic thriller, the other is a fine 60's era Japanese gangster-romance (a gang-rom?) and is one of those diamonds in the rough that only a Criterion release can do justice.  As usual with Criterion, the BDs are the epitome of the HD format, lovingly restored, transferred and delivered with the kind of extras and insights into the filmmaking process th
at Criterion is known for.
WHITE SPACE
Diabolique (Criterion) is the great Henri-Georges Clouzot's definitive suspense thriller… a masterpiece of wrongdoing and anxiety, murder and morbidity, it's an absolute must see for
the cineaste and a worth title to have in any HD library.  This is a film Hitchcock envied (and apparently, he missed purchasing the screenplay rights by thismuch).
WHITE SPACE
Pale Flower (Criterion), directed by Masahiro Shinoda, is a "cool, seductive jewel of the Japanese New Wave…  A yakuza, fresh out of prison, becomes entangled with a beautiful yet enigmatic gambling addict; what at first seems a redemptive relationship ends up leading him further down the criminal path."
WHITE SPACE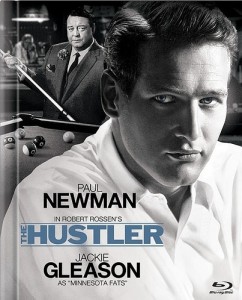 Also, highly recommended is 20th Century Fox BD release of The Hustler in a 50th Anniversary Edition.  Dir
ector Robert Rossen works onscreen magic with his actors… a young, brash Paul Newman as "Fast" Eddie Felson (a role he almost didn't take, but which he later reprised in Martin Scorsese's The Color of Money), the girth and sway of the world-weary champion, "Minnesota" Fats (played so memorably by Jackie Gleason), but that's not all… you've got young Piper Laurie, George C. Scott and Murray Hamilton rounding out an extraordinary cast for what was, at the time, a particularly sordid and grimy film of street smarts and youthful promise.
WHITE SPACE

All the headliners were nominated for Oscars (the film received nine nominations and won two, but for set design and cinematography only), but that's not the only reason to own this film on Blu-ray… Already reviewers are saying the film has never looked better, and though aural limitations are apparent on the audio side due to the age of the movie overall, the video transfer appears nearly flawless.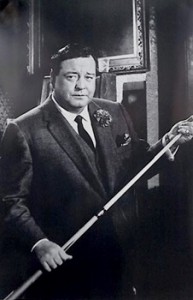 WHITE SPACE
Other recommended titles on Blu-ray for this Tuesday, May 17th:
Beverly Hills Cop (Paramount)
The Comancheros (20th Century Fox)
Platoon (MGM)
WHITE SPACE
The rest of the Blu-ray releases for Monday, May 17, 2011:
Daydream Nation (Starz/Anchor Bay)
Deep Red (Blue Underground)
The Five Deadly Venoms (Vivendi)
Heaven & Hell: Radio City Music Hall – Live! (Eagle Rock)
IMAX: Search for the Great Sharks (Inception Media)
IMAX: The Greatest Places (Inception Media Group)
Jagged Edge (Image)
Ju-On Black / White (Well Go USA)
Lockdown (Image)
The Mechanic (Sony)
Money Train (Image)
The Other Woman (MPI)
Rifftrax Live! House on Haunted Hill (Legend)
Rifftrax Live! Reefer Madness (Legend)
The Rite (Single Disc) (New Line Cinema)
The Rite (New Line Cinema)
The Roommate (Sony)
Sons of the City: New York (Image)
That's What I Am (Vivendi)
Thor: Tales of Asgard (Lionsgate)
The Twilight Zone: Season 4 (1962) (Image)
Vanishing on 7th Street (Magnolia)
WHITE SPACE

Not necessarily recommended (look for these in your local video cut-out bin, and expect shoddy transfers):
Children Of The Corn V: Fields Of Terror / Children Of The Corn 666: Isacc's Return (Echo Bridge)
Duplex / My Boss's Daughter (Echo Bridge)
From Dusk Till Dawn / From Dusk Till Dawn 2: Texas Blood (Echo Bridge)
Halloween: The Curse of Michael Myers / Halloween: H20 (Echo Bridge)
Hellraiser IV: Bloodline / Hellraiser V: Inferno (Echo Bridge)
Pokemon Heroes / Pokemon Destiny Deoxys (Echo Bridge)
Supercop / Twin Dragons (Echo Bridge)
The Yards / The Lookout (Echo Bridge)
WHITE SPACE
Get a list of all this week's Blu-ray Disc releases available at Amazon.com