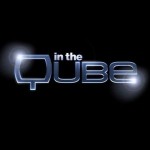 For DirecTV subscribers, IN THE QUBE will premiere on 3net this Sunday, April 24 at 9 p.m. ET/PT. The one-hour news program is dedicated to 3D news including movies, electronics, video gaming, and even the making of the 2011 Sports Illustrated Swimsuit Calendar.
"The IN THE QUBE franchise has proved extremely successful across our networks around the world," said Marie Jacobson of Sony Pictures Television. "We are thrilled to deliver the next iteration of IN THE QUBE – a fresh, topical, industry-first in 3D – to 3net!"
3net is a joint venture between Sony, Discovery and IMAX. The network runs 24/7 and can be found on DirecTV channel 107. The channel was launched on Feb. 13, 2011 for DirecTV subscribers.
IN THE QUBE is produced by the networks division of Sony Pictures Television in association with Chomp Productions and Jump! Creative.