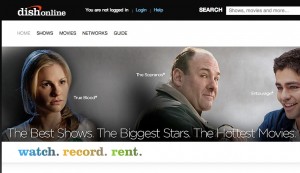 Dish Network has announced HBO GO and MAX GO are now available at DISHOnline.com, which offers much of its streaming content in high definition quality. Titles from the premium channels such as Avatar, The Hangover, and True Blood are among the 1,800 on-demand movies and TV shows offered online.
In order to view the content you must be a Dish Network customer and be subscribed to HBO or Cinemax. The online content can be viewed at DISHOnline.com, HBOGO.com or MAXGO.com using your Dish user id and password.
"DISH Network customers with an HBO or Cinemax subscription can also get new series titles after their premiere – plus bonus content including interviews, recaps and behind-the-scenes extras," said Dave Shull, senior vice president of Programming for DISH Network.