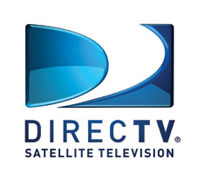 DirecTV will expand local HD channel offerings into 16 markets starting this summer, including parts of Louisiana, Montana, Florida, Mississippi, and New York. (See full list below.) The company says by the end of 2011 they will offer local channels to 99% of residencies in the U.S.
That percentage converts to 190 markets, with 174 of them offering local channels in high-definition. Of the new markets being added this summer, only one of them (Chico-Redding, CA) is already offering local channels in standard-definition.
"With the expansion of our local-channel service to more than 99 percent of TV homes across the country by the end of this year, we'll become an even stronger competitor in these communities," said Derek Chang, executive vice president, Content Strategy and Development for DIRECTV.
Here's a list of the 16 new markets where DirecTV is working on offering local HD channels:
Alexandria, LA
Jonesboro, AK
Billings, MT
Lake Charles, LA
Chico-Redding, CA*
Panama City, FL
Elmira, NY
Parkersburg, WV
Great Falls, MT
Quincy, Ill.-Hannibal, Mo.-Keokuk, IA
Greenwood-Greenville, MS
St. Joseph, MO
Hattiesburg-Laurel, MS
Utica, NY
Jackson, TN
Yuma, AZ
(*SD locals already available)