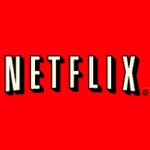 Netflix announced it has made a distribution agreement with Paramount Pictures to stream over 350 first-run theatrical titles in Canada. But the streaming agreement only covers our neighbors to the North, leaving domestic subscribers with a bit of jealousy over the added premium content.
The Paramount titles include hits such as The Last Airbender, Defiance, The Curious Case of Benjamin Button, and Titanic. The new agreement officially hit Canada with Iron Man 2 streaming on March 25.
"This agreement will allow them to watch some of the latest hit Paramount films as well as an incredible range of the studio's recent and classic favorites anytime they want. Netflix and Paramount enjoy a great relationship and are proud to bring such a terrific array of films to Netflix members in Canada," said Netflix Chief Content Officer, Ted Sarandos.
Today, Netflix also announced their streaming service in Canada will use 2/3 less data on average, a response to Canadian service providers enforcing caps on data usage. The new compression does lessen the quality slightly, according to Netflix. But the company claims user experience will not be affected.
The settings they have created for streaming in Canada include: "Good" (about 0.3 GBytes/hour), "Better" (about 0.7 GBytes/hour), and "Best" (about 1.0 GBytes/hour – or up to 2.3 GBytes/hour streaming HD content).
Those settings can be adjusted by logging into the Netflix website and looking under the Manage Video Quality page.